Lent Devotions
Lent Week Two
We have created a facebook group to follow and discuss, please join! – 40 days of Lent!
Lent Day 5 – Triumphal Entry!
Songs:
Repeating Last week's hymns!
King of Kings (Majesty) by Jared Cooper
King of Kings (He's Wonder) – CeCe Winans

Scripture:
Matthew 21:7-11 Holman Christian Standard Bible (HCSB)
7 They brought the donkey and the colt; then they laid their robes on them, and He sat on them. 8 A very large crowd spread their robes on the road; others were cutting branches from the trees and spreading them on the road.
9 Then the crowds who went ahead of Him and those who followed kept shouting:

Hosanna to the Son of David!
He who comes in the name
of the Lord is the blessed One![a]
Hosanna in the highest heaven!

10 When He entered Jerusalem, the whole city was shaken, saying, "Who is this?" 11 And the crowds kept saying, "This is the prophet Jesus from Nazareth in Galilee!"
While I did not understand what it meant for someone to ride into Jerusalem on a donkey, those of that day certainly did!
Why Palm Branches?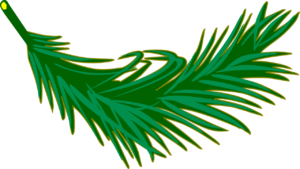 Wikipedia
The palm branch is a symbol of victory, triumph, peace, and eternal life originating in the ancient Near East and Mediterranean world.
and in ancient Egypt represented immortality.
In Judaism, the lulav, a closed frond of the date palm is part of the festival of Sukkot.
Sukkot is the celebration of the ingathering…like Thanksgiving.
The one mentioned in the Book of Exodus is agricultural in nature—"Feast of Ingathering at the year's end" (Exodus 34:22)
Also:
As stated in Leviticus, it is also intended as a reminiscence of the type of fragile dwellings in which the Israelites dwelt during their 40 years of travel in the desert after the Exodus from slavery in Egypt.
Triple sympbolism.
KING entering into Jerusalem – King of Kings and Lord of Lords…Is 9:6
Ingathering – Jesus came to gather in those that had been waiting for HIS sacrifice! In John 6:25-40 He talks about himself being the bread of life, and the Lord gathering those that are His unto Him.
In Matthew 13:24-30 He talks about the church being a field of wheat – and the harvest.
He also talks about the harvest that we are to be working in – John 4:34-38;Matthew 9:35-38
Temporary Tabernacle – and this one is two parts…first, remembering the tents they lived in during the exodus, and 40 years of wandering(because of sin).
and the temporary tabernacle in which Jesus lived…as God man. Otherwise, he could not die on our behalf.
One can also make this about our bodies being temporary tabernacles for God, and the need to dedicate them to the King of Kings and Lord of Lords! 1 Cor 6:19-20; Matthew 26:41
Hosanna – what does that mean?
From Bible Study Tools:
Hosanna [N] [E] [H] [S]
Joyful Aramaic exclamation of praise, apparently specific to the major Jewish religious festivals (especially Passover and Tabernacles) in which the Egyptian Hallel (Psalms 113-118) was recited. Originally an appeal for deliverance (Heb. hosia na, Please save Psalm 118:25 ), it came in liturgical usage to serve as an expression of joy and praise for deliverance granted or anticipated. When Jesus came to Jerusalem for his final presentation of himself to Israel, the expression came readily to the lips of the Passover crowds.
Those from whose lips "Hosanna" rose that day seem to have looked on Jesus as God's anointed one from the house of David of whom the prophets had spoken and through whom they hoped that all their messianic expectations would be fulfilled.
There is more at that page, but the thing is, again, that the people were declaring him as their KING!
The leaders also recognized this!
Luke 19:39-40 Holman Christian Standard Bible (HCSB)
39 Some of the Pharisees from the crowd told Him, "Teacher, rebuke Your disciples."
40 He answered, "I tell you, if they were to keep silent, the stones would cry out!"
This statement echoes John the Baptist, in Matthew 3:1-12. He's talking about repentance, and vanity, and false security. It's not because of your father's faith – it has to be YOUR faith. The mountains and the hills will sing and clap their hands! Isaiah 55:1-12
Do you have Faith that Jesus Christ is the Son of God, died on the cross for your sins, rose from the dead and sits on the right hand of the Father? Romans 10
If you have, is there anywhere in your life that you need to shore up your temporary tabernacle – dedicated to glorifying HIM in our bodies?
If you have not, Take a few minutes and read this webpage by All About God, and Salvation.
Let's worship:
Your are Holy (Prince of Peace )- Michael W Smith
Lord of Lords – Hillsong
King of Kings and Lord of Lords – Don Moen

Jesus triumphal entry –
I want these to be family activities – therefore, I am going to attempt to give links to free coloring pages.
SuperColoring
Bible Kinds Fun Zone has a set of Palm Sunday color pages, Free to print for your family!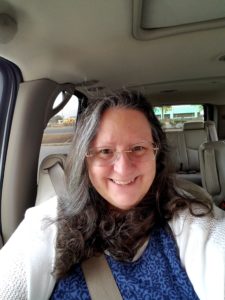 Thanks for joining me in this journey,
In His hands and under His wings,
~Christi
Ps 63:7 Because you are my help, I sing in the shadow of your wings.
"The Lord does not give me rules, but He makes His standard very clear.
If my relationship to Him is that of love, I will do what He says without hesitation.
If I hesitate, it is because I love someone I have placed in competition with Him, namely, myself." – from My Utmost for His highest
Copyrights and Legal-eze
There are many organizations that support children and families. Here are ones that we are blessed to be a part of. Please consider sponsoring a child – the life you change could be your own.