Psalm 90:12
12 So teach us to number our days
that we may get a heart of wisdom.
Honestly folks, I did not think that this was going to be part of my one word this year!
Cleansing?
BUT…..GOD!
This past weekend, I have spent a wonderful time with my classmates at a reunion.
Springfield South High School – combined reunion of classes 74-79.
my high school days were a little different than many.
Sophomore – 1975-1976 – Band, Choir, fun…except for the things going on at home.
I was enjoying music and the one semester of art so much – I wanted to go to the JVS school for art. the school counselors told me that I was 'too smart' to go to JVS – and to stay at the high school. I look back now, and realize, at that time, I knew I was to be an artist – but the powers that be(were) did not see that path for me.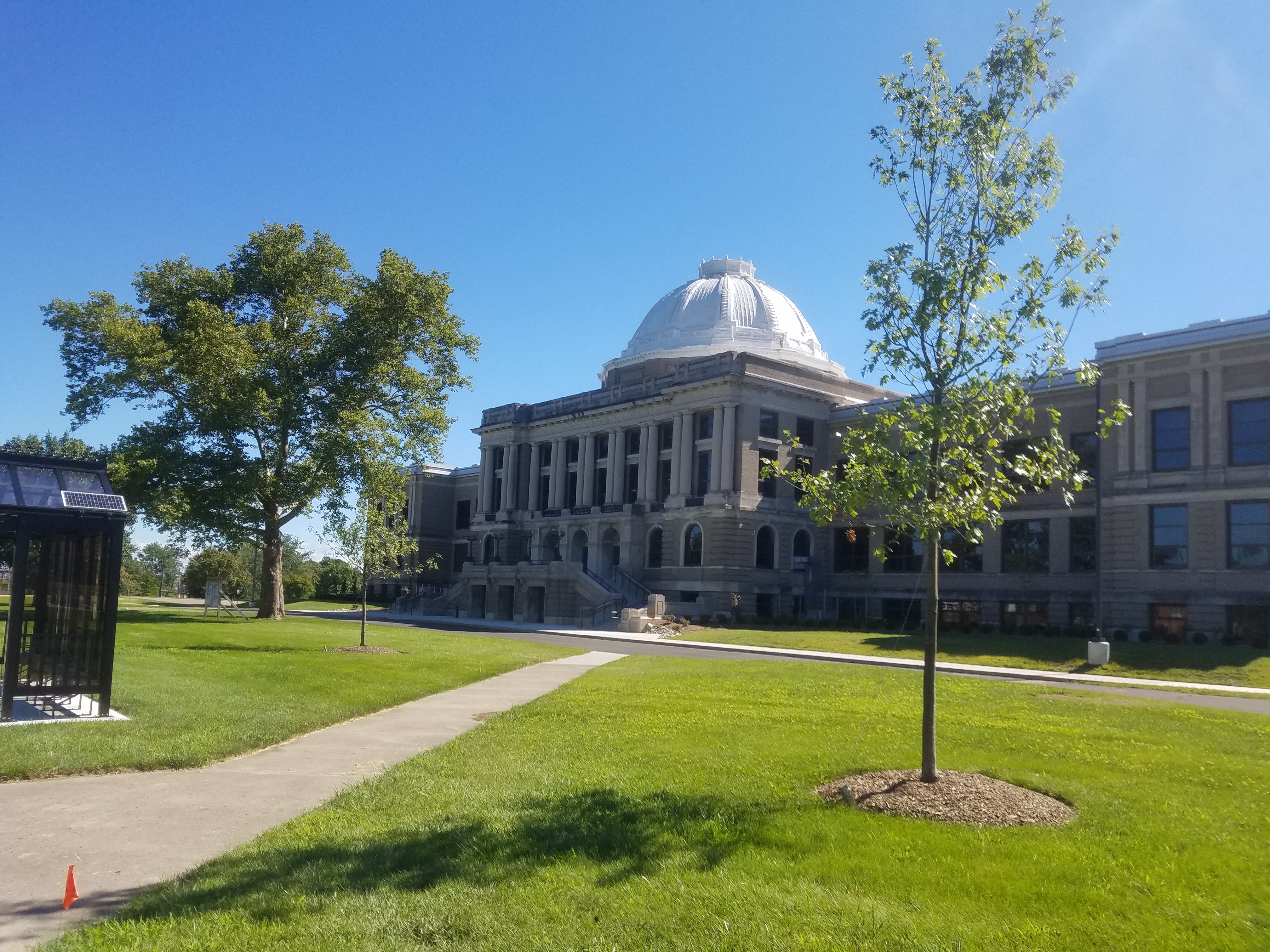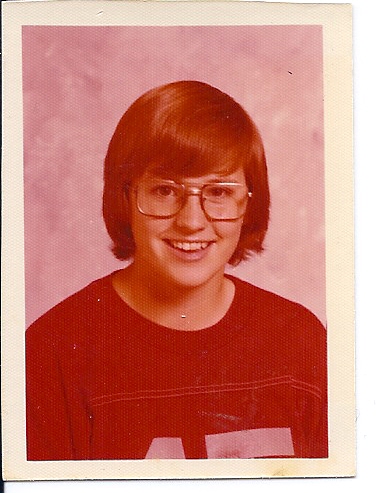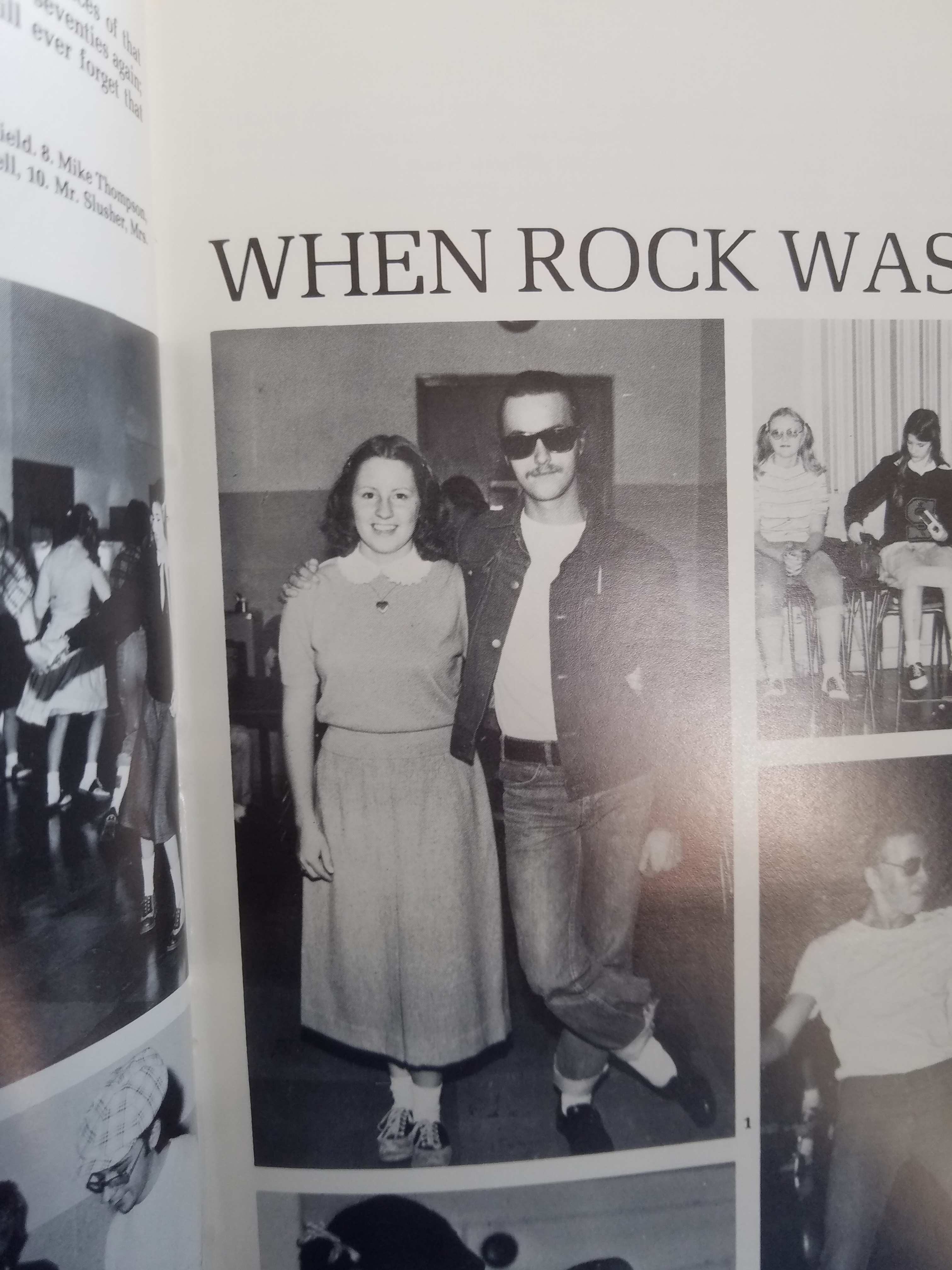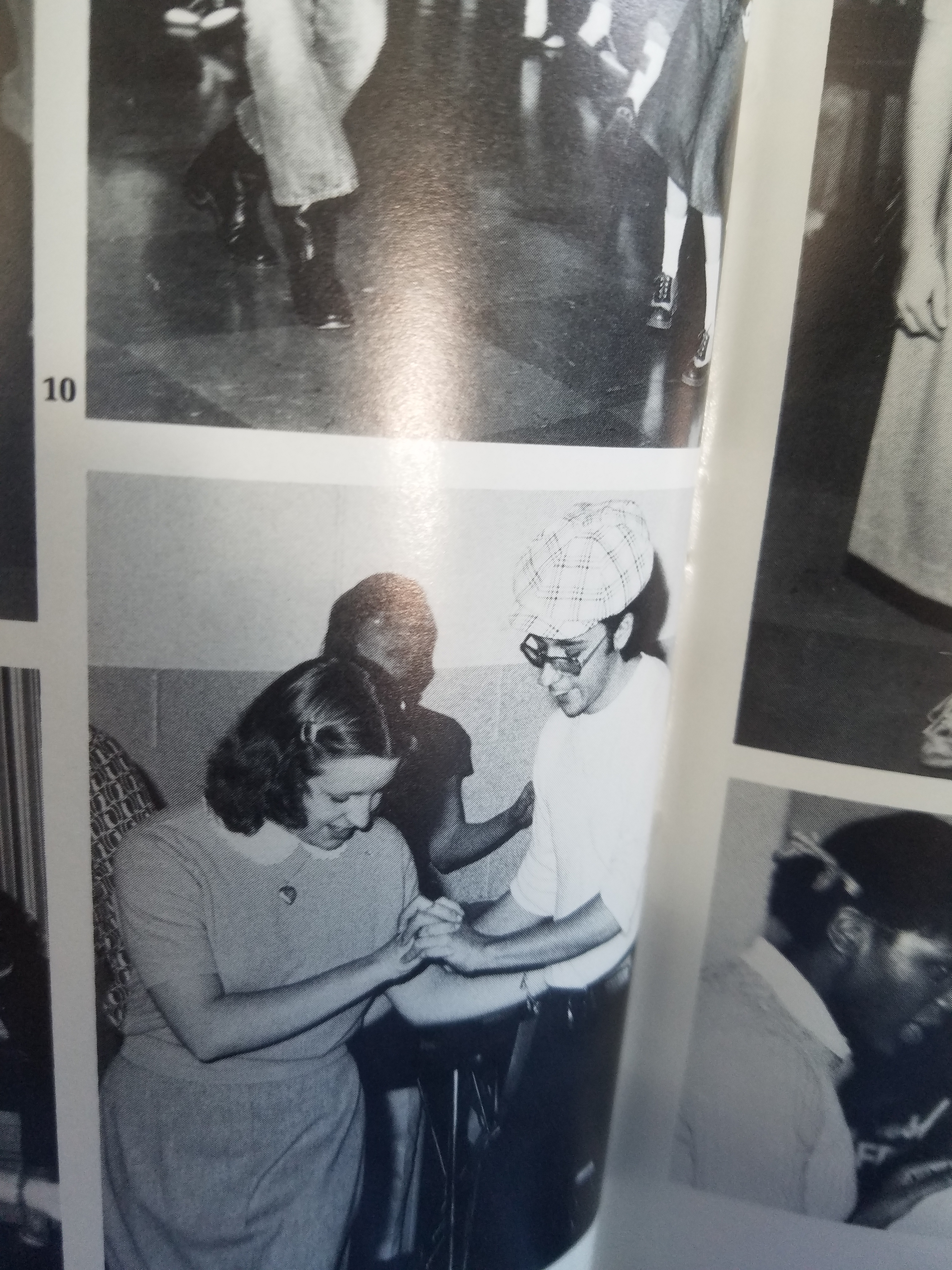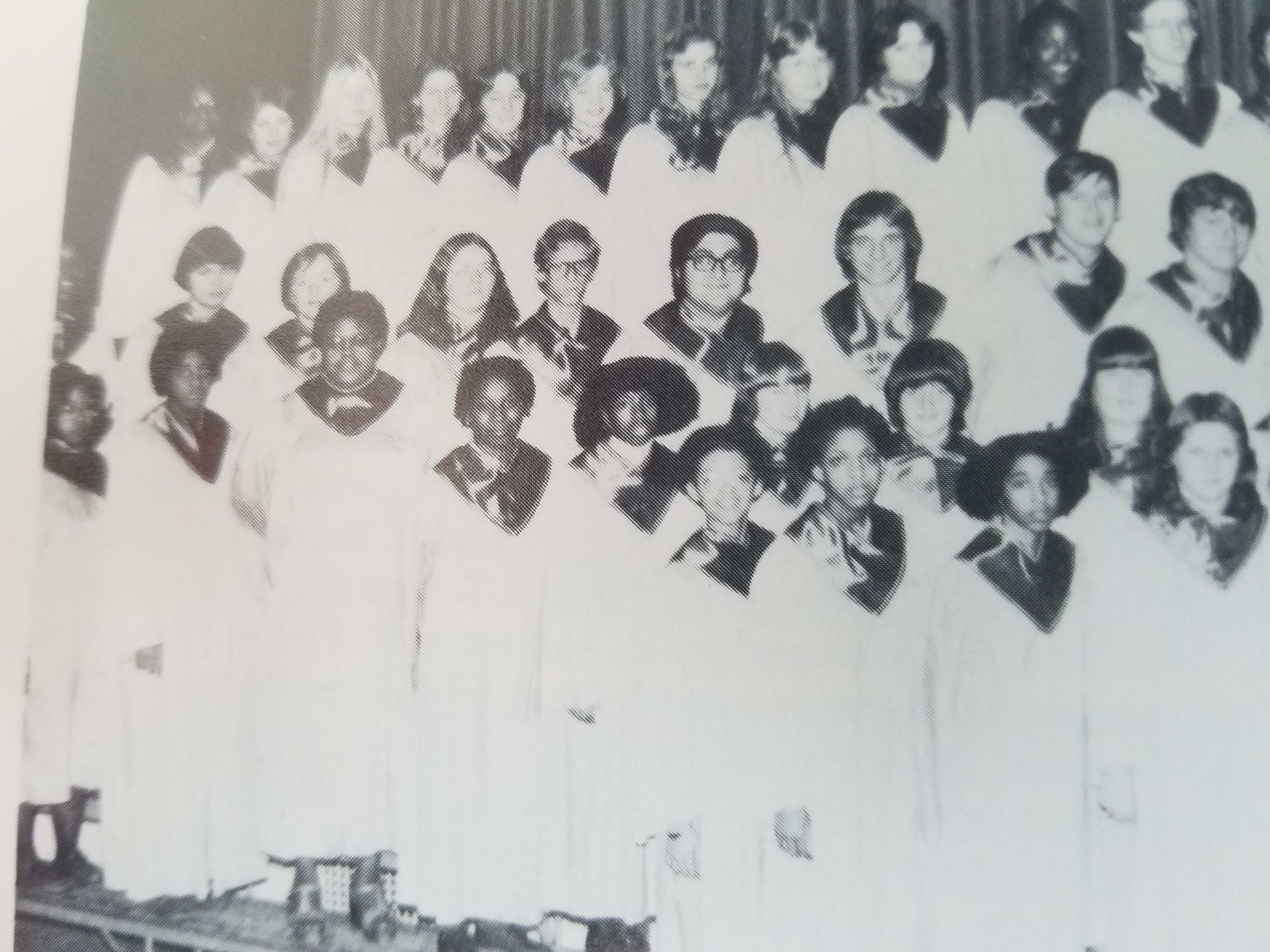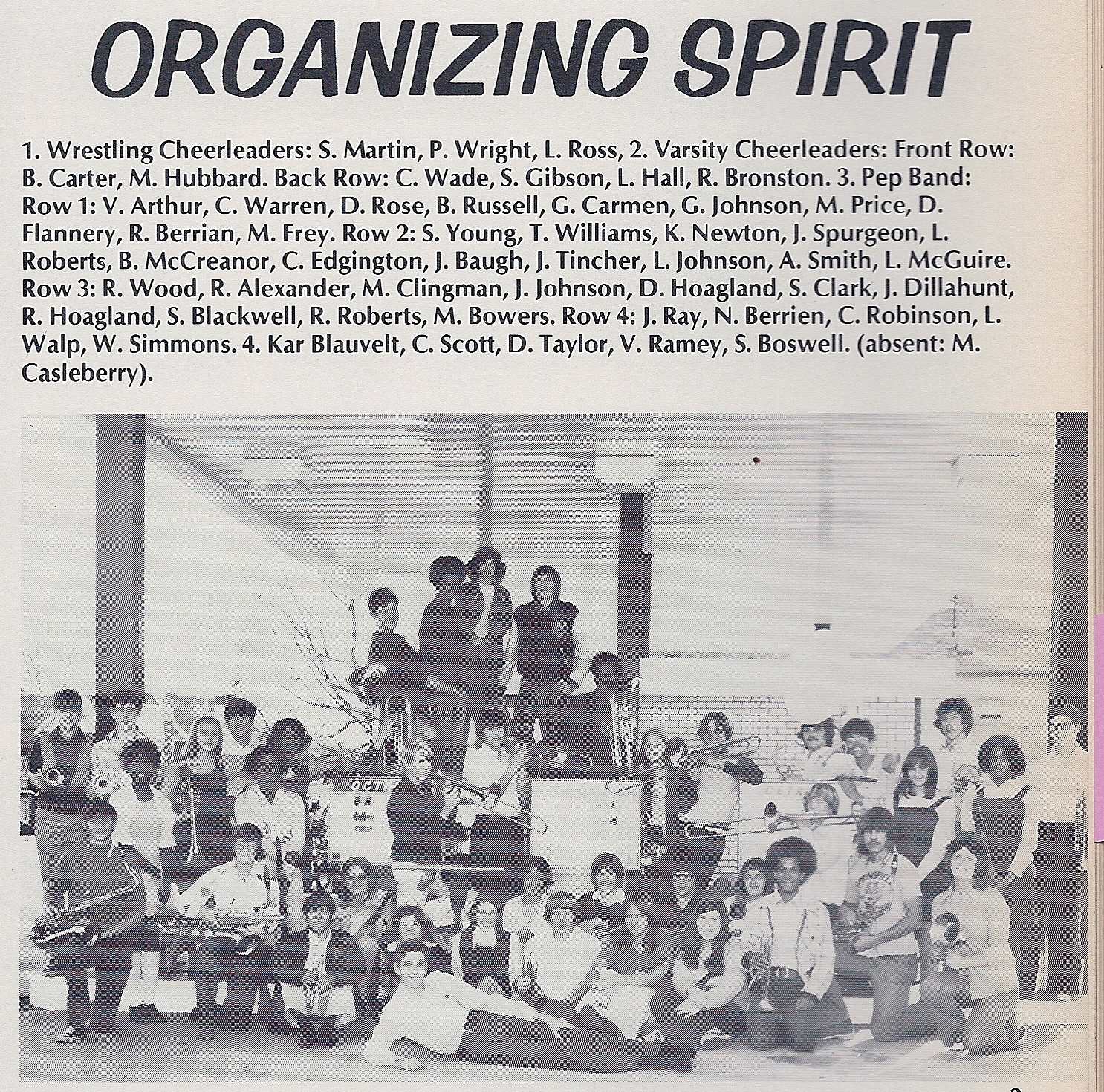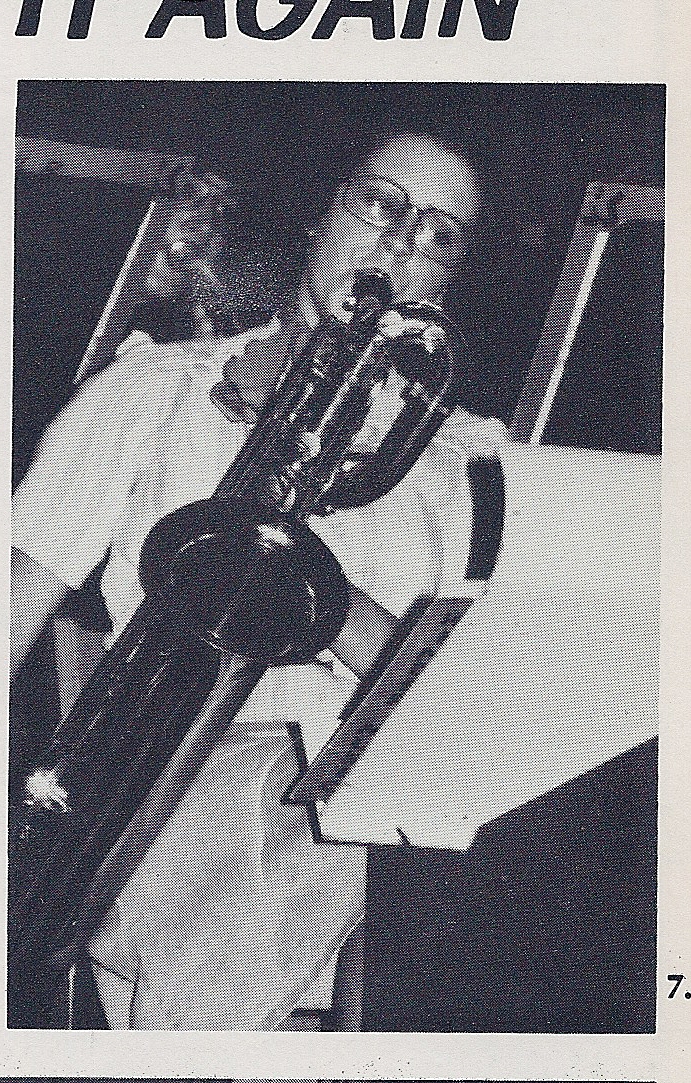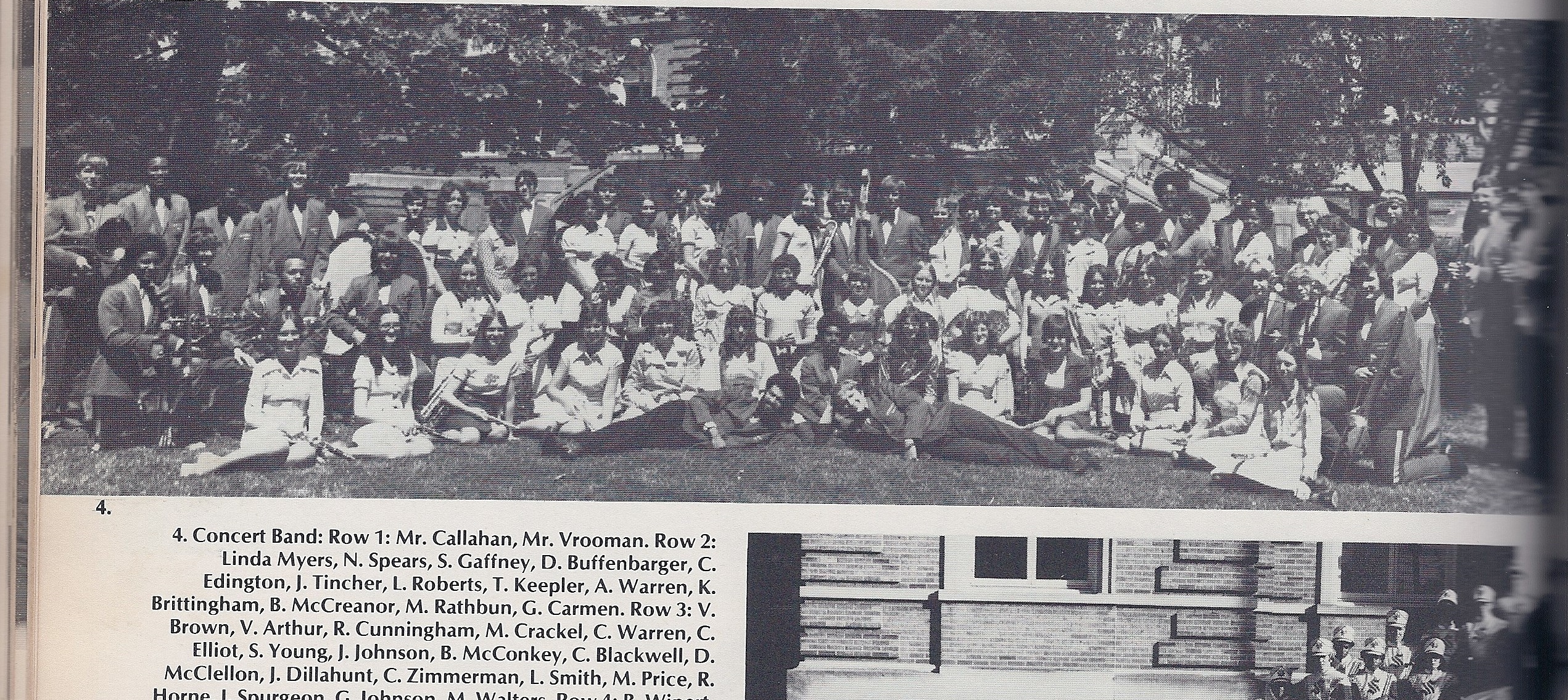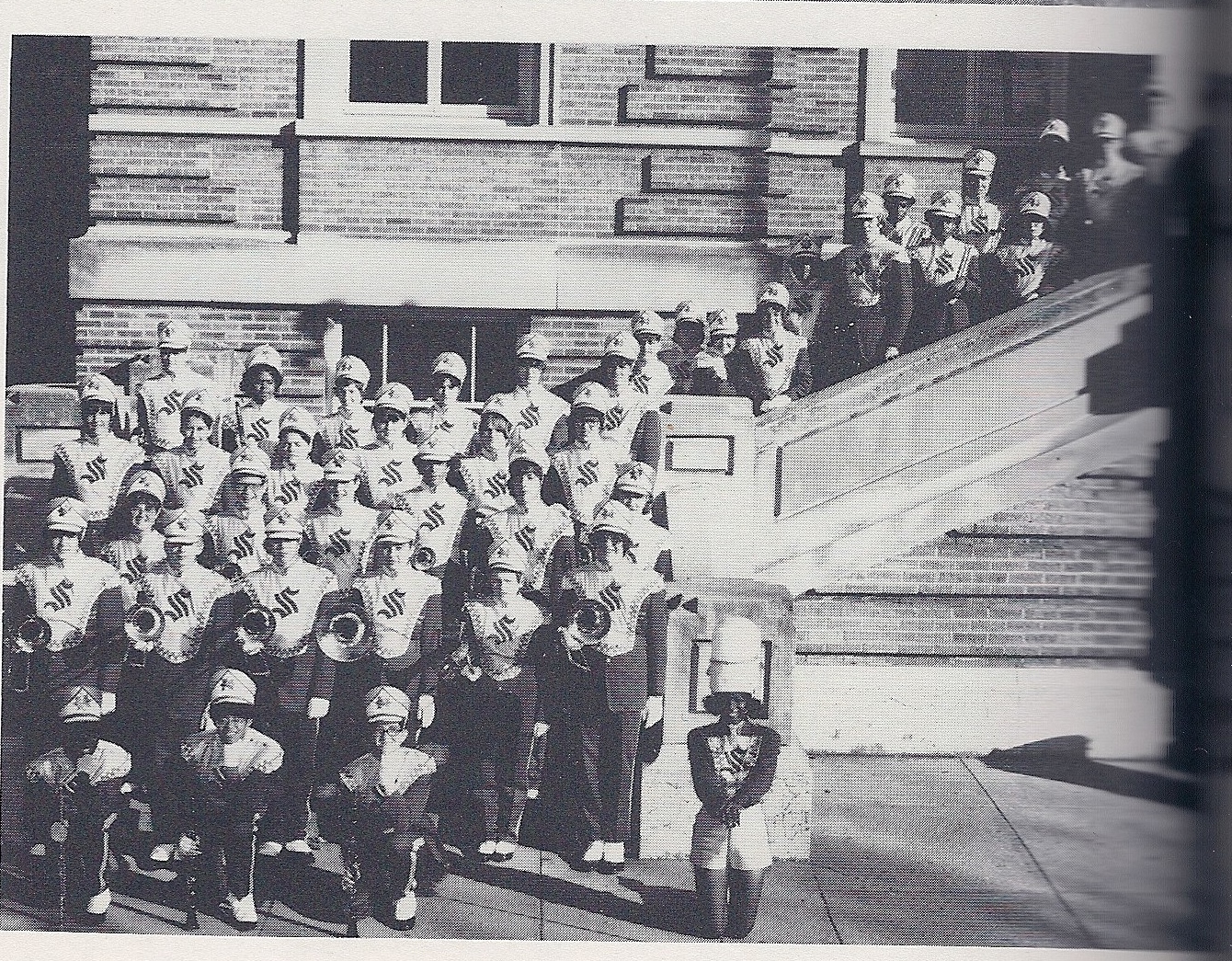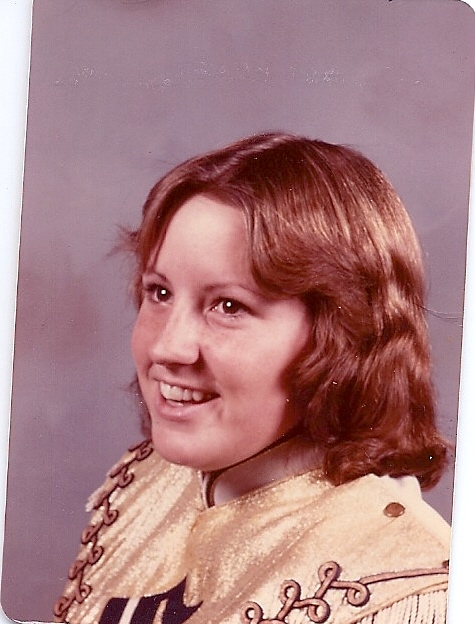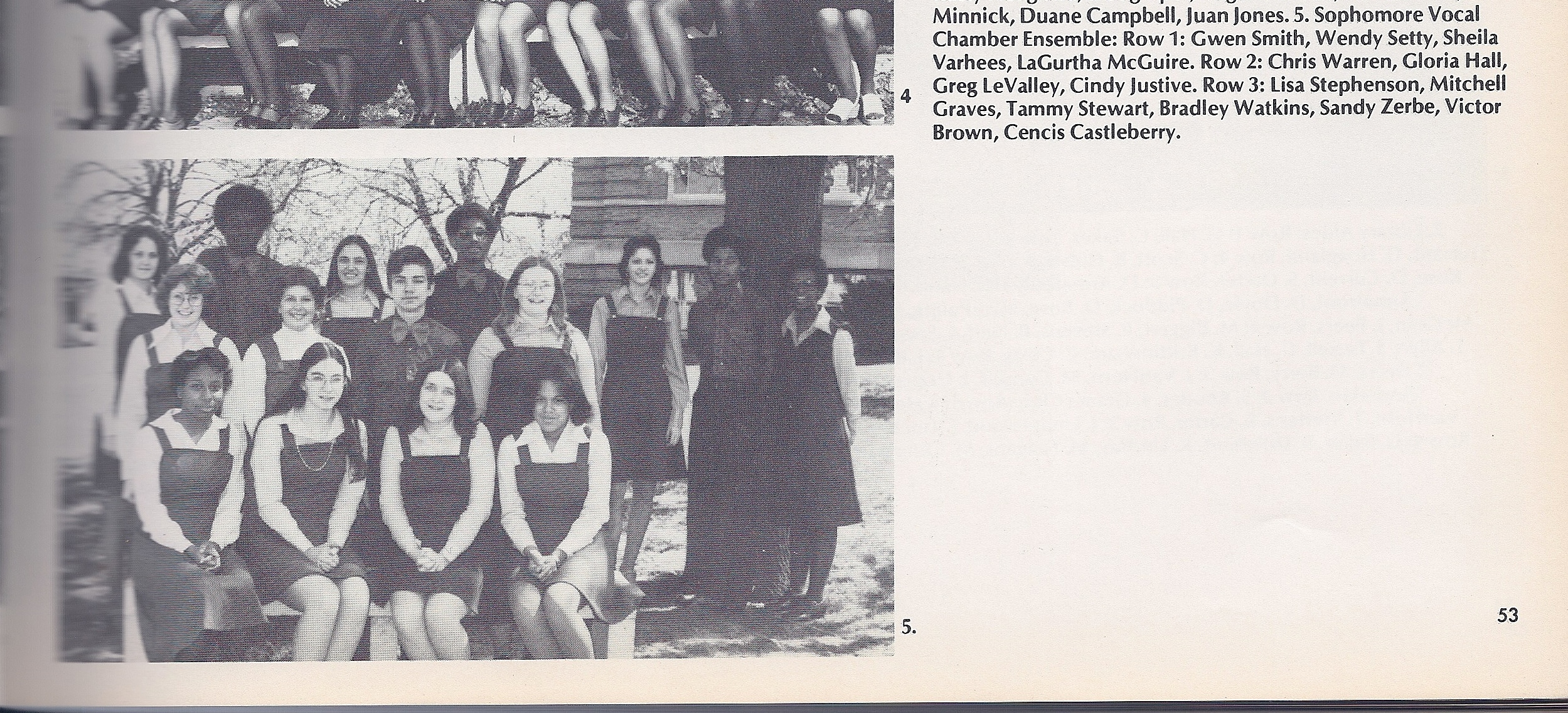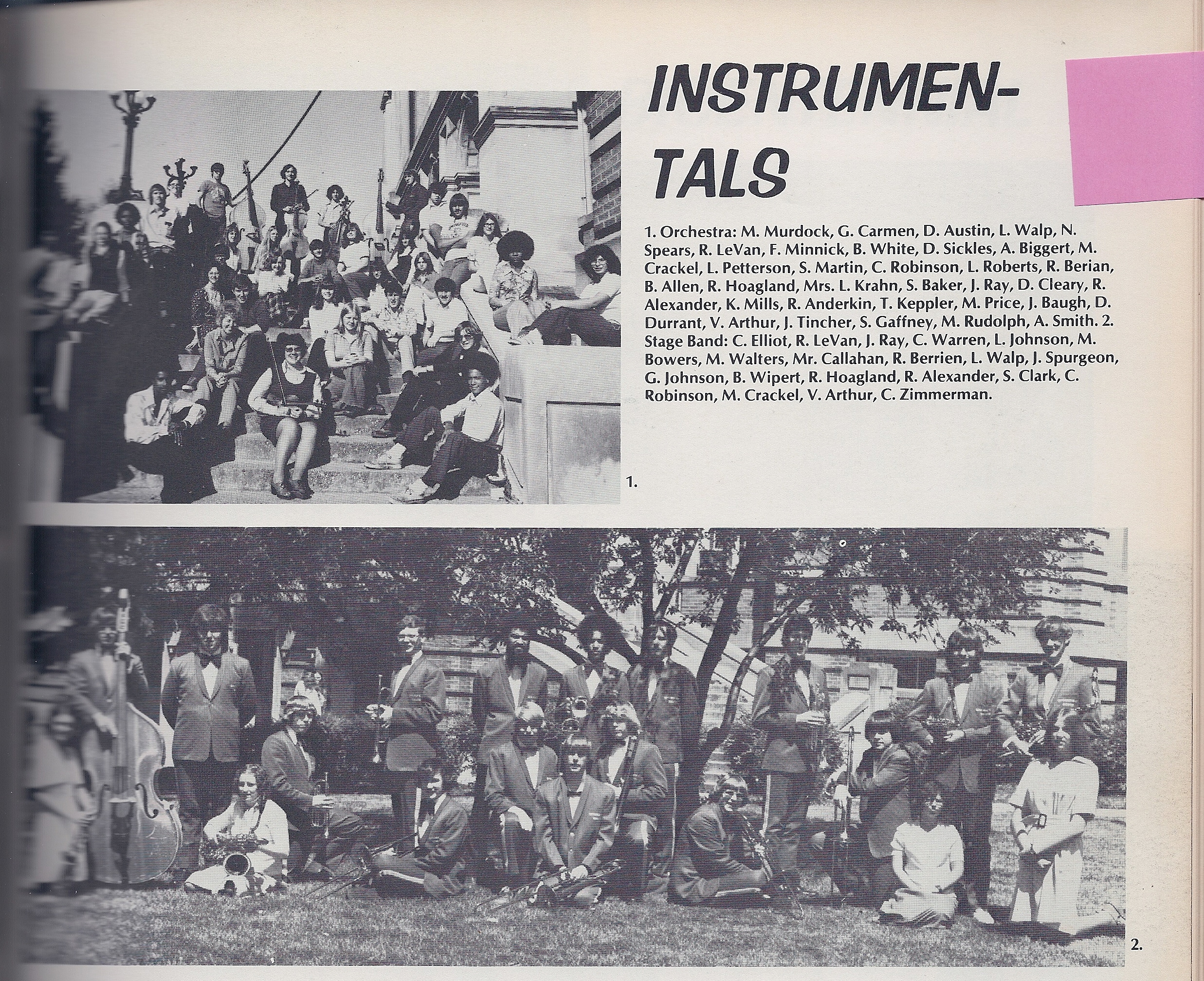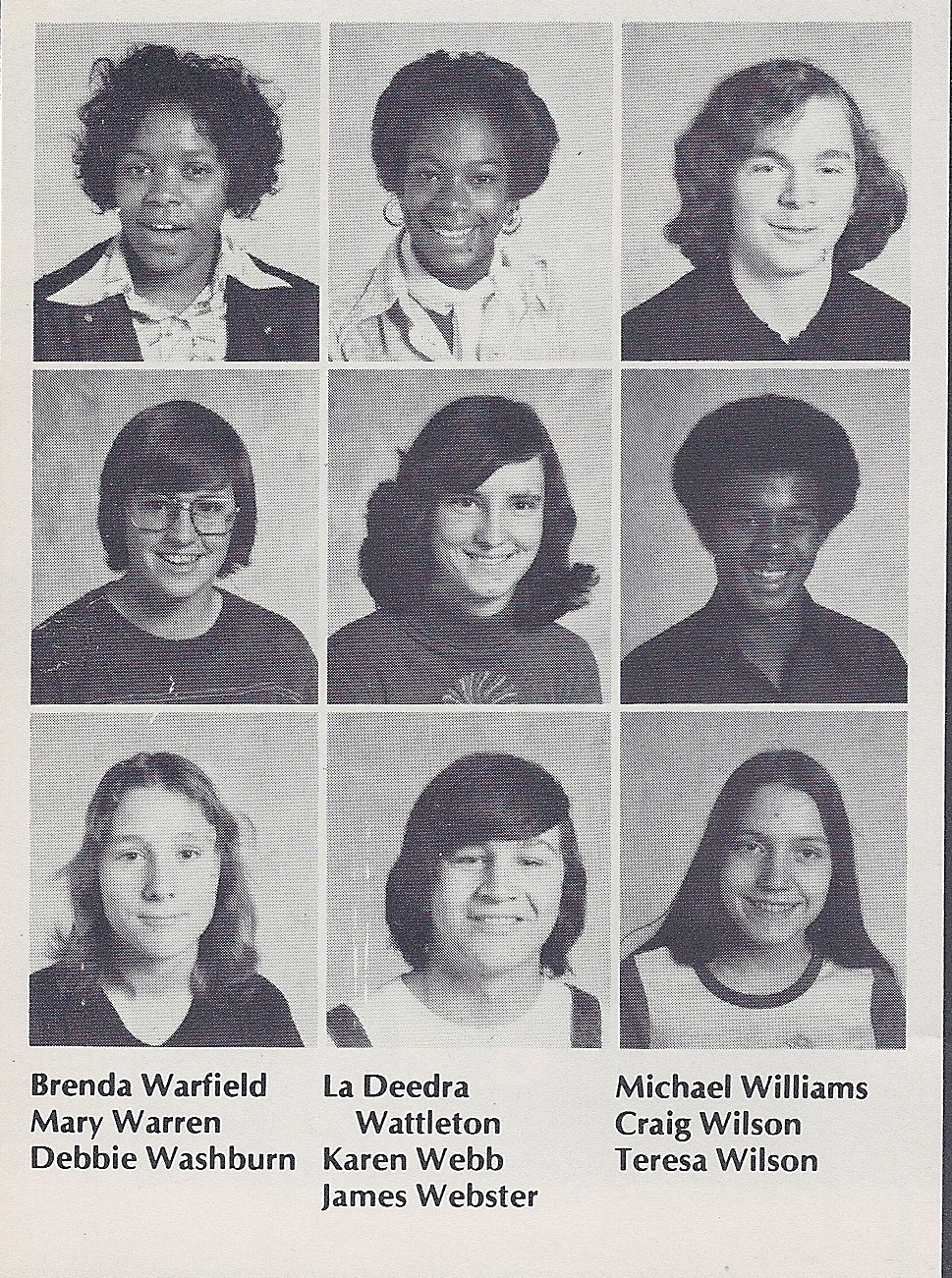 Junior – 1976-1977 – things got worse at home with my mother's bi-polar, and her self medicating, and, I 'dropped out' of classes for a couple months to work at Burger Chef as much as possible to pay for the heat, electric, and make sure my brother Johnny had some sort of Christmas.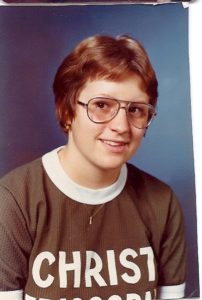 Senior – 1977-1978 – I didn't even do band or choir. I tried to get all of my classes before Dec, but could not get government in first semester.
I started working for my Aunt to get a paycheck to support the family, in case my mom would lose another job at another nursing home.
I started running with a bit rougher crowd because the stress of what was going on at home was getting rough…I needed release, and I needed to feel like someone was accepting me.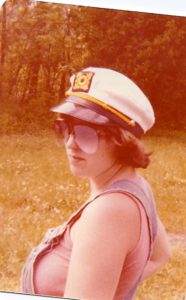 When I say a rough crowd – I may have gone to a handful of parties and drank. I never did drugs, because of my mom's issues with drugs. But, I was inching away from my Jesus Freak days of my sophomore year. I was worried that I wasn't good enough to accomplish anything.
The second semester – I started working full time-ish for my Aunt Dodi, to pay for the family needs.
I was trying out different churches to see if I could find something that would fill my emotional needs.
I found ways that I thought were filling my emotional needs – and, those ways undid my desire to be a nun.
By the time the end of my senior year came around – I was so tired of taking care of my mother's drug problem(self medicating bi-polar, manic depression back then), and I was so sure that there was something seriously wrong with me, I could not accept a scholarship to THE Ohio State University for art and music. I remember telling God that HE did not know what HE was doing – I was NOT good enough for an Art OR Music career.
I also was convinced that I needed to make sure I was taken care of, and that I had a steady paycheck to make sure that my mom and brother would be taken care of. If I went to college, it was only going to be money going out…not coming in.
I joined the Navy.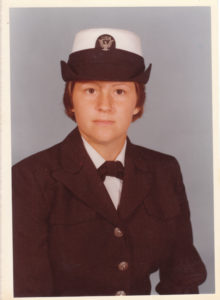 I almost skipped my graduation for leaving for bootcamp.
God intervened there. I did march in graduation with my class.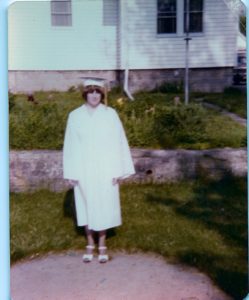 But, my photo is NOT in the senior class yearbook – because I was not attending school after 11am, and didn't show up for the photos.
I disobeyed God in 1978, and joined the Navy.
I did not have enough faith that He would provide for our little family.
I don't think I had the energy to actually go to school AND care for my family.
I also had so little confidence in myself that I got so sick, I never took the ACT or SAT – I would be totally nauseated – and didn't attend the test.
I'd been so isolated from my school friends, I didn't even know when anyone else was taking it!
The counselors that were supposed to guide me had implied, at least in my mind, that a technical art career was only for those troubled kids that could not make it through college, and needed to attend the Joint Vocational School. By the time I made it to deciding the course for my life(what a horrible pressure to put upon a 17 year old!), I was so mixed up in my head, I couldn't even believe God knew what HE was doing!
CONFESSION FOR CLEANSING –
James 5:15-16
15 And the prayer of faith will save the one who is sick, and the Lord will raise him up. And if he has committed sins, he will be forgiven.
16 Therefore, confess your sins to one another and pray for one another, that you may be healed. The prayer of a righteous person has great power as it is working.
1 John 1:7-10
7 But if we walk in the light, as he is in the light, we have fellowship with one another, and the blood of Jesus his Son cleanses us from all sin. 8 If we say we have no sin, we deceive ourselves, and the truth is not in us. 9 If we confess our sins, he is faithful and just to forgive us our sins and to cleanse us from all unrighteousness. 10 If we say we have not sinned, we make him a liar, and his word is not in us.
1 John 2:1-2
My little children, I am writing these things to you so that you may not sin. But if anyone does sin, we have an advocate with the Father, Jesus Christ the righteous. 2 He is the propitiation for our sins, and not for ours only but also for the sins of the whole world.
1 Peter 5:6-7
6 Humble yourselves, therefore, under the mighty hand of God so that at the proper time he may exalt you, 7 casting all your anxieties on him, because he cares for you.
James 4:10
10 Humble yourselves in the sight of the Lord, and he shall lift you up.
What happened because I went into the Navy?
ON THE THIRD DAY – he didn't raise me – because I was NOT in obedience, I was NOT listening to the voice of the Lord…
I was NOT trusting in the Lord – in my reverse pride, I was trusting in my own might:
Proverbs 3:5-6
Trust in the Lord with all your heart,
and do not lean on your own understanding.
6 In all your ways acknowledge him,
and he will make straight your paths.
I KNEW I was not following the path the Lord put before me – though I did ask him to bless it! (such pride!):
Psalm 37:5
Commit thy way unto the LORD; trust also in him; and he shall bring it to pass.
on the third day of boot camp – as I was running in our PT – thrilled that I was being able to run, and keeping up, and not out of breath, as I turned to my friend and said "I'm not even out of breath…"
Proverbs 16:18
Pride goes before destruction,
and a haughty spirit before a fall.
SMACK!
I blacked out!
first my tail bone hit…
the snap of my back whipped my mid back, then my neck….
then my head hit the pavement.
Those on the other side of this HUGE black top area HEARD my head hit the ground.
Within a week, I could not stand on my right leg – and I was being carried to and from classes and the galley for meals.
I spent one week, I think it was week four, in the recruit hospital, because I could not walk.
I had fallen!
2 Sam 1:27
"How the mighty have fallen! The weapons of war have perished!"
Strongs Concordance breaks "mighty" down very interestingly.
Within the above tool, there is a tool called Gesenius' Hebrew-Chaldee Lexicon.
there is a slight twist on this definition within that Lexicon:
"commonly of an impetuous soldier"
I had been so busy taking care of my family (and I'm sure it was not nearly as competently done as my little 16 and 17 year old heart remembers) – that I was impetuous in my decision to join the Navy.
I thought it was MY job to take care of my mom and brother.
I made a decision at age 17 that laid the course of my life, forever.
I can go into how my thinking I wasn't good enough in the face of God's gift of college was actually thinking I could do better than God – that I knew better than God.
I can go into how my not placing my burdens on God was my actually being prideful – that I was more able than God.
I can go into the stories that brought me to this point….
But, the point here is that I DISOBEYED MY FATHER GOD!
it's as simple as that.
1 John 2:3-6
3 And by this we know that we have come to know him, if we keep his commandments.
4 Whoever says "I know him" but does not keep his commandments is a liar, and the truth is not in him, 5 but whoever keeps his word, in him truly the love of God is perfected. By this we may know that we are in him:
6 whoever says he abides in him ought to walk in the same way in which he walked.
There's only one thing I can do!
James 4:7-10
7 Submit yourselves therefore to God. Resist the devil, and he will flee from you.
8 Draw near to God, and he will draw near to you. Cleanse your hands, you sinners, and purify your hearts, you double-minded.
9 Be wretched and mourn and weep. Let your laughter be turned to mourning and your joy to gloom.
10 Humble yourselves before the Lord, and he will exalt you.
Therefore – I am confessing before my brothers and sisters, the pride of a 17 year old…that laid a path for my life.
I have been in disobedience for a very long time.
I have not addressed the art gift that the Lord placed within me as a calling to be focused and applied. I have allowed the prideful aspect of a lack of confidence IN MYSELF(thank you brother Darryl Simmons, for again pointing that out!) to put my light under a bushel.
I have allowed my lack of confidence to quiet my story, in much the same way as Moses…and I am hearing God cry out from His word to me:
Exodus 4 specifically"
10 But Moses said to the Lord, "Oh, my Lord, I am not eloquent, either in the past or since you have spoken to your servant, but I am slow of speech and of tongue." 11 Then the Lord said to him, "Who has made man's mouth? Who makes him mute, or deaf, or seeing, or blind? Is it not I, the Lord? 12 Now therefore go, and I will be with your mouth and teach you what you shall speak." 13 But he said, "Oh, my Lord, please send someone else." 14 Then the anger of the Lord was kindled against Moses
This weekend, I obtained some closure to the years of my highschool.
Like our highschool has been revived to produce new fruit, the Lord Jesus has touched my struggling heart to produce new fruit.
Like lost friendships have been rekindled, the lost first love of my faith has been rekindled.
Oh Lord Jesus – I thank you for not giving up on me!
Oh Dear Heavenly Father – I thank you for grace, mercy, forgiveness, and that rod and staff that you use to guide me, protect me, draw me to you, and comfort me!
Oh Dear Holy Spirit – fill me – and renew a right spirit within me!
Psalm 51:3-12
3 For I know my transgressions,
and my sin is ever before me.
4 Against you, you only, have I sinned
and done what is evil in your sight,
so that you may be justified in your words
and blameless in your judgment.
5 Behold, I was brought forth in iniquity,
and in sin did my mother conceive me.
6 Behold, you delight in truth in the inward being,
and you teach me wisdom in the secret heart.
7 Purge me with hyssop, and I shall be clean;
wash me, and I shall be whiter than snow.
8 Let me hear joy and gladness;
let the bones that you have broken rejoice.
9 Hide your face from my sins,
and blot out all my iniquities.
10 Create in me a clean heart, O God,
and renew a right spirit within me.
11 Cast me not away from your presence,
and take not your Holy Spirit from me.
12 Restore to me the joy of your salvation,
and uphold me with a willing spirit.
And when one is forgiven – there is a "show me" response:
Psalm 51:13-15
13 Then I will teach transgressors your ways,
and sinners will return to you.
14 Deliver me from bloodguiltiness, O God,
O God of my salvation,
and my tongue will sing aloud of your righteousness.
15 O Lord, open my lips,
and my mouth will declare your praise.
UhOh –
yes, there is teaching…but, there is some singing in there as well!
I have some marching orders:
1 Timothy 4:14
14 Do not neglect the spiritual gift within you, [that special endowment] which was intentionally bestowed on you [by the Holy Spirit] through prophetic utterance when the elders laid their hands on you [at your ordination].
I do not want to fall into the negative aspects of Matthew 25.
the ten virgins – 5 prepared, 5 not…and miss out.
The servants given the 'talents' – 5, 2, 1. and the one that only hid his talent:
"30 And cast the worthless servant into the outer darkness. In that place there will be weeping and gnashing of teeth.'"
I know that my salvation is sure – so please, do not worry about that.
John 10:28-30
28 I give them eternal life, and they shall never perish; no one will snatch them out of my hand. 29 My Father, who has given them to me, is greater than all[a]; no one can snatch them out of my Father's hand. 30 I and the Father are one."
But, this is my cleansing by confession post.
I just said I did not want to fall into the negative aspects of Matthew 25.
Jesus gave me a command:
Matthew 5:13-16
13 "You are the salt of the earth, but if salt has lost its taste, how shall its saltiness be restored? It is no longer good for anything except to be thrown out and trampled under people's feet.
14 "You are the light of the world. A city set on a hill cannot be hidden.
15 Nor do people light a lamp and put it under a basket, but on a stand, and it gives light to all in the house.
16 In the same way, let your light shine before others, so that they may see your good works and give glory to your Father who is in heaven.
For this reason was I created!
Ephesians 2:10
10 For we are his workmanship, created in Christ Jesus for good works, which God prepared beforehand, that we should walk in them.
I do not want to see my Lord face to face – and hear him say:
depart from me, I never knew you….
Matthew 7:21-23
21 "Not everyone who says to me, 'Lord, Lord,' will enter the kingdom of heaven, but the one who does the will of my Father who is in heaven. 22 On that day many will say to me, 'Lord, Lord, did we not prophesy in your name, and cast out demons in your name, and do many mighty works in your name?' 23 And then will I declare to them, 'I never knew you; depart from me, you workers of lawlessness.'
I do work out my own salvation with fear and trembling now….
Philippians 2:12-13
12 Therefore, my beloved, as you have always obeyed, so now, not only as in my presence but much more in my absence, work out your own salvation with fear and trembling,
13 for it is God who works in you, both to will and to work for his good pleasure.
I know it is by grace that I am saved, and that not of myself…but that it is a gift from God!
Ephesians 2:8-9
8 For by grace you have been saved through faith. And this is not your own doing; it is the gift of God, 9 not a result of works, so that no one may boast.
The desire of my heart is to please my Heavenly Father….and to one day hear these words:
Matthew 25:23
23 His master said to him, 'Well done, good and faithful servant. ….Enter into the joy of your master.'
Very few would accuse me of hiding my light under a bushel.
and that's fine…they aren't the ones that will invite me in past the white throne!
here is my confession:
Proverbs 16:2
All the ways of a man are pure in his own eyes,
but the Lord weighs the spirit.
The Apostle Paul thought he was doing God's work by persecuting the Christians.
The Apostle Peter thought he was doing God's work by rebuking Jesus for stating that he would be killed.
Martha thought she was doing the work of the Lord by taking care of the household!
Jacob wrestled with God – Genesis 32:22-32 – and while God gave me what I asked, I walk with a limp.
Psalm 106:15
And he gave them their request; but sent leanness into their soul.
I have felt, always, that something was preventing me to be all that I wanted to be for Christ. Yes, it was my sin!
I can 'defend' and 'explain' my decisions in 1977-80.
But GOD knows my heart.
I disobeyed what I KNEW God wanted me to do.
And yet, HE knew that I was but dust – and HE never left me!
My salvation was not jeopardized – but, my relationship with My Lord has had a deep dark secret for many many years. Lord, have mercy upon me, a sinner! Forgive me and cleanse me! In Jesus' name!
This quote explains my understanding of WHY I should obey…
"The Lord does not give me rules, but He makes His standard very clear. If my relationship to Him is that of love, I will do what He says without hesitation. If I hesitate, it is because I love someone I have placed in competition with Him, namely, myself." – from My Utmost for His highest
While I was in the Navy hospital – the Lord and I had a talk.
Again, I was bargaining.
"I will yield to your will for me to be removed from the Navy. I ask that you will make it so that they cannot find the reason I am paralyzed, and that you will allow me to finish bootcamp. "
But God knows our hearts…HE knew mind…and HE was so gentle with me.
The swelling went down and I was released from the bedrest.
The doctors were going to put me back into another unit, but my CPO believed I would do the PT work – and I actually graduated with my unit!
I was chosen to paint the unit concrete block in the hallway – and it was a painting illustrating:
Isaiah 40:31
31 But they that wait upon the Lord shall renew their strength; they shall mount up with wings as eagles; they shall run, and not be weary; and they shall walk, and not faint.
This became my life verse.
as well as:
Ps 63:7
"Because You are my help, I sing in the shadow of Your Wings."
The story of what God did to have me removed from the Navy – WITH HONORABLE DISCHARGE – is another story.
And it's part of the story I'm supposed to write…
It's part of the light I have hidden under a bushel.
It's part of the salt that I have not shared.
Because I did not continue in His word – there were many more stumbles.
I'm not dead yet!
But my soul needed cleansing – I needed the confrontation of that time, to realize that I needed to more completely confess my sins, and ask for forgiveness.
Now – I am facing the dilema that Isaiah did in chapter 6
Isaiah 6:5
5 Then said I, Woe is me! for I am undone; because I am a man of unclean lips, and I dwell in the midst of a people of unclean lips: for mine eyes have seen the King, the Lord of hosts.
I know that I am forgiven – as Isaiah was:
6 Then flew one of the seraphims unto me, having a live coal in his hand, which he had taken with the tongs from off the altar:
7 And he laid it upon my mouth, and said, Lo, this hath touched thy lips; and thine iniquity is taken away, and thy sin purged.
And, I want my response to be as Isaiah:
8 Also I heard the voice of the Lord, saying, Whom shall I send, and who will go for us? Then said I, Here am I; send me.
I want my heart to be that of Samuel:
10 And the Lord came and stood, calling as at other times, "Samuel! Samuel!" And Samuel said, "Speak, for your servant hears."
This was the prayer I prayed as I knelt in the church wherein I grew up.
This was the prayer I prayed as I read those prayers from the Episcopal prayer book.
This was my commitment sealed as I took the bread and the cup, in remembrance of what Jesus has done for me.
Proverbs 9 gives us the Ways of Wisdom….
and these are some points for me to heed:
Proverb 9:
9 Give instruction[b] to a wise man, and he will be still wiser;
teach a righteous man, and he will increase in learning.
10 The fear of the Lord is the beginning of wisdom,
and the knowledge of the Holy One is insight.
11 For by me your days will be multiplied,
and years will be added to your life
Prov 1:5
Let the wise hear and increase in learning, and the one who understands obtain guidance,
Proverbs 1:7
The fear of the LORD is the beginning of knowledge; fools despise wisdom and instruction.
Job 28:28
And he said to man, 'Behold, the fear of the Lord, that is wisdom, and to turn away from evil is understanding.'"
Hosea 6:3
Let us know; let us press on to know the LORD; his going out is sure as the dawn; he will come to us as the showers, as the spring rains that water the earth.".
2 Peter 3:18
But grow in the grace and knowledge of our Lord and Savior Jesus Christ. To him be the glory both now and to the day of eternity. Amen.
The above explains my marching orders!
I have been forgiven much – and, therefore, I love much!
Mark 12:30-31
30 And you shall love the Lord your God with all your heart and with all your soul and with all your mind and with all your strength.' 31 The second is this: 'You shall love your neighbor as yourself.' There is no other commandment greater than these."
I will not apologize that this is such a long post.
I will not apologize for the Word of God that is set forth in this blog.
I will not apologize for my faith in the Lord Jesus.
For I am not ashamed!
Romans 1:16
For I am not ashamed of the gospel, for it is the power of God for salvation to everyone who believes, to the Jew first and also to the Greek.
I AM NOT CONDEMNED!
Romans 8:1-6
There is therefore now no condemnation to them which are in Christ Jesus, who walk not after the flesh, but after the Spirit.
2 For the law of the Spirit of life in Christ Jesus hath made me free from the law of sin and death.
3 For what the law could not do, in that it was weak through the flesh, God sending his own Son in the likeness of sinful flesh, and for sin, condemned sin in the flesh:
4 That the righteousness of the law might be fulfilled in us, who walk not after the flesh, but after the Spirit.
5 For they that are after the flesh do mind the things of the flesh; but they that are after the Spirit the things of the Spirit.
6 For to be carnally minded is death; but to be spiritually minded is life and peace.
But, I do have work to do!
Philippians 3:13-14
13 Brethren, I count not myself to have apprehended: but this one thing I do, forgetting those things which are behind, and reaching forth unto those things which are before,
14 I press toward the mark for the prize of the high calling of God in Christ Jesus.
Amen! and Amen!
I will be writing about committing my way to the Lord – as I work on the second installment of the Itty Bitty Bible Study Philippians 1:3-11.
For now, here's a few photos of my shenanigans this weekend: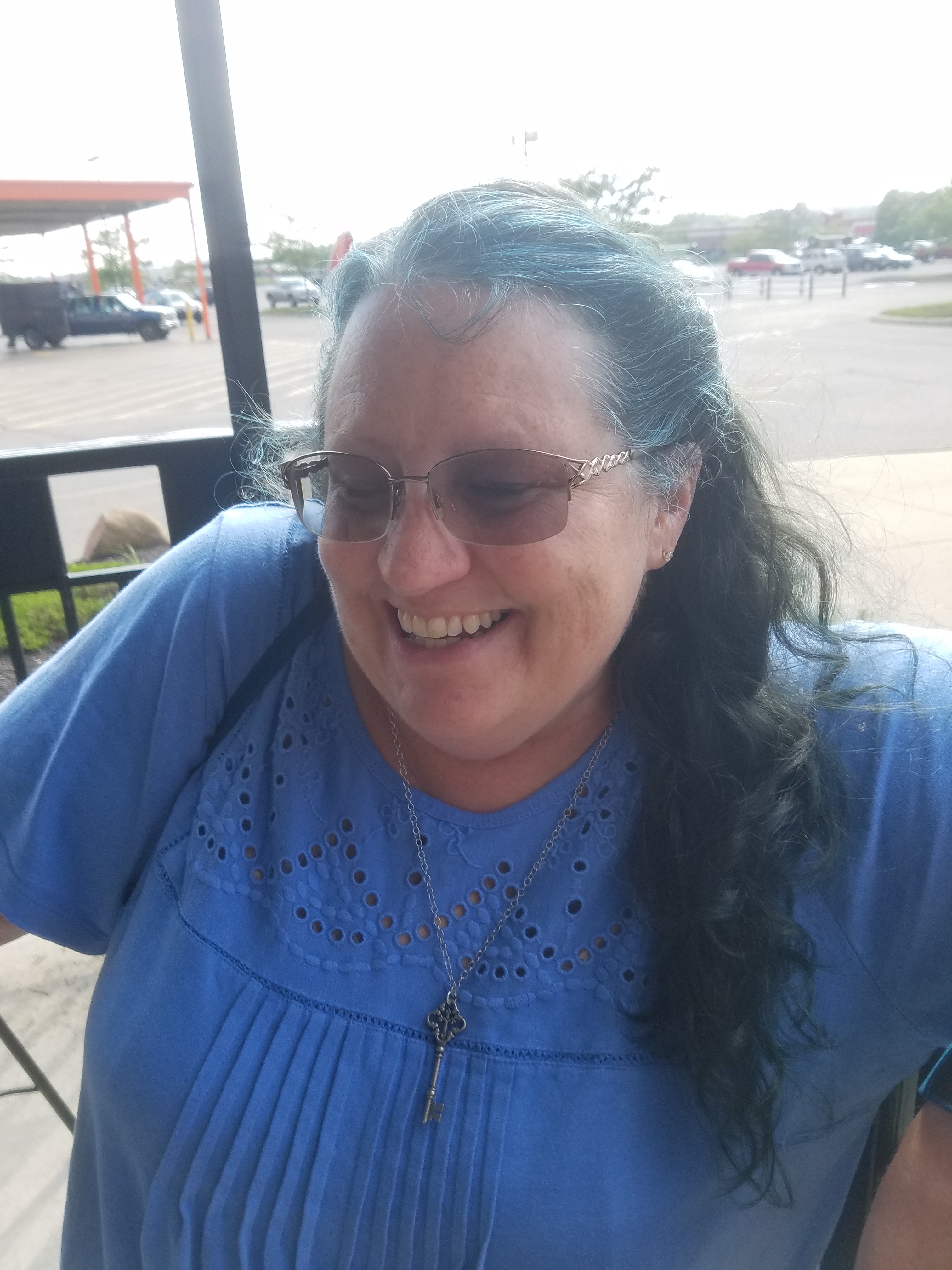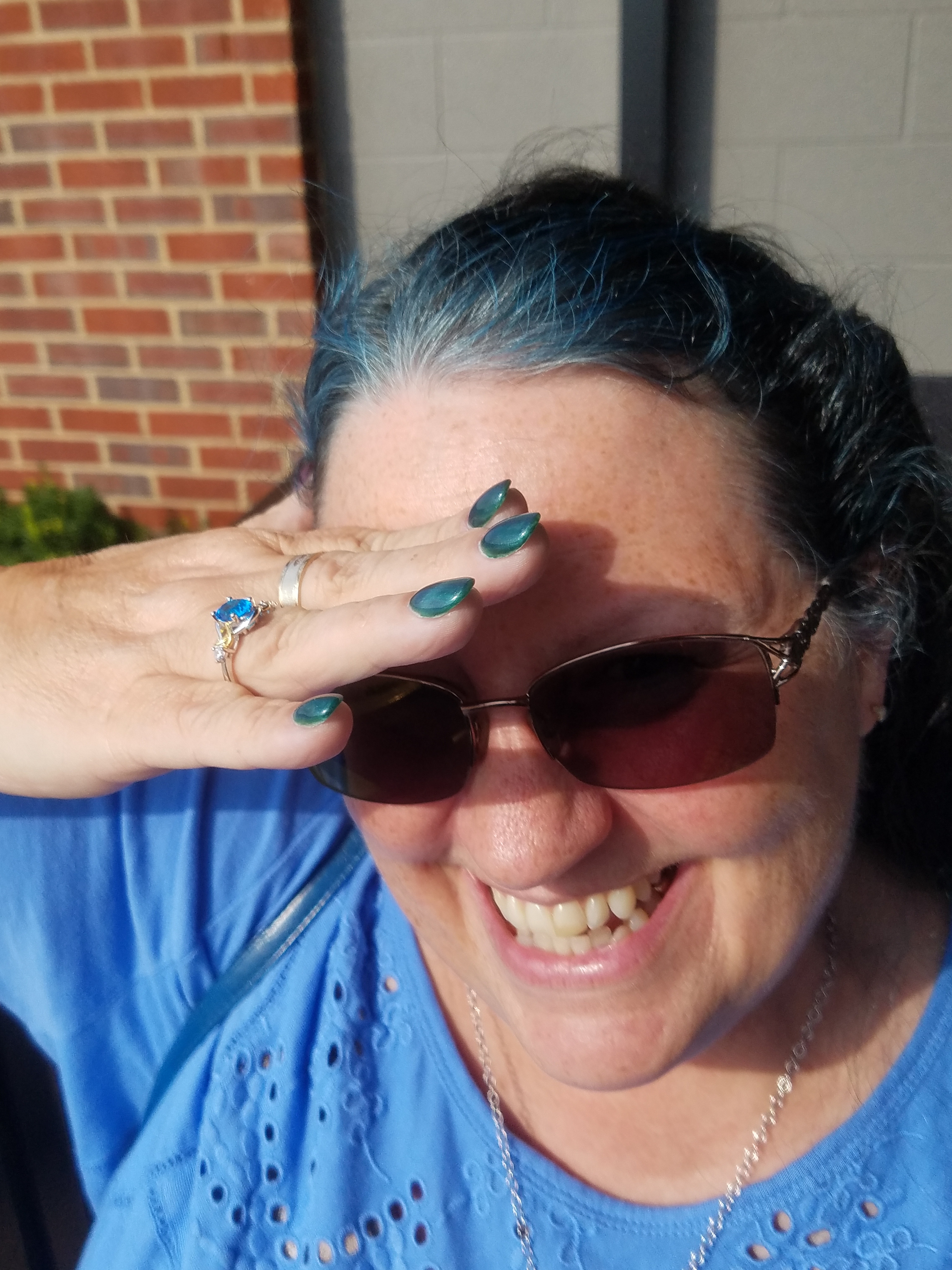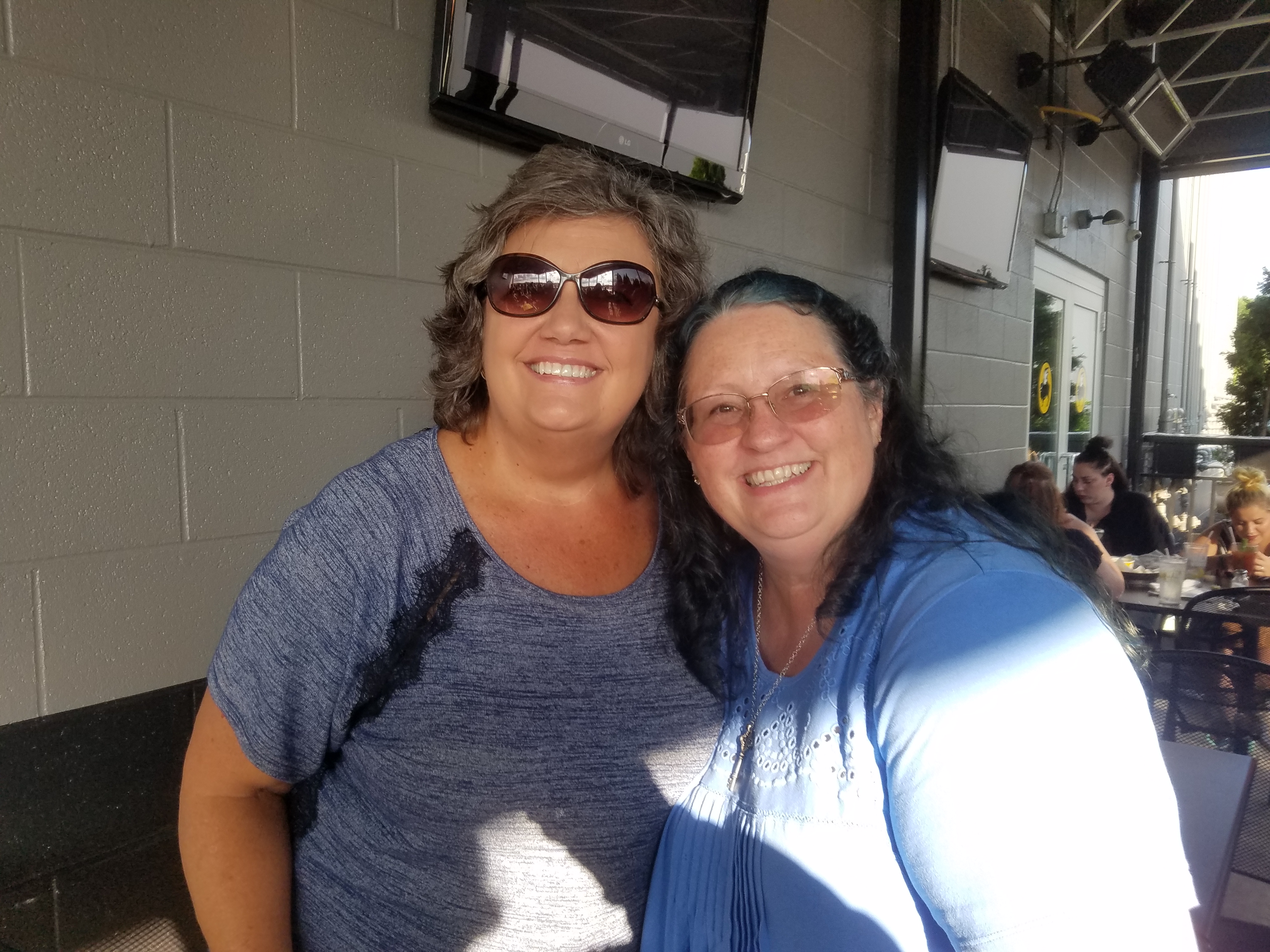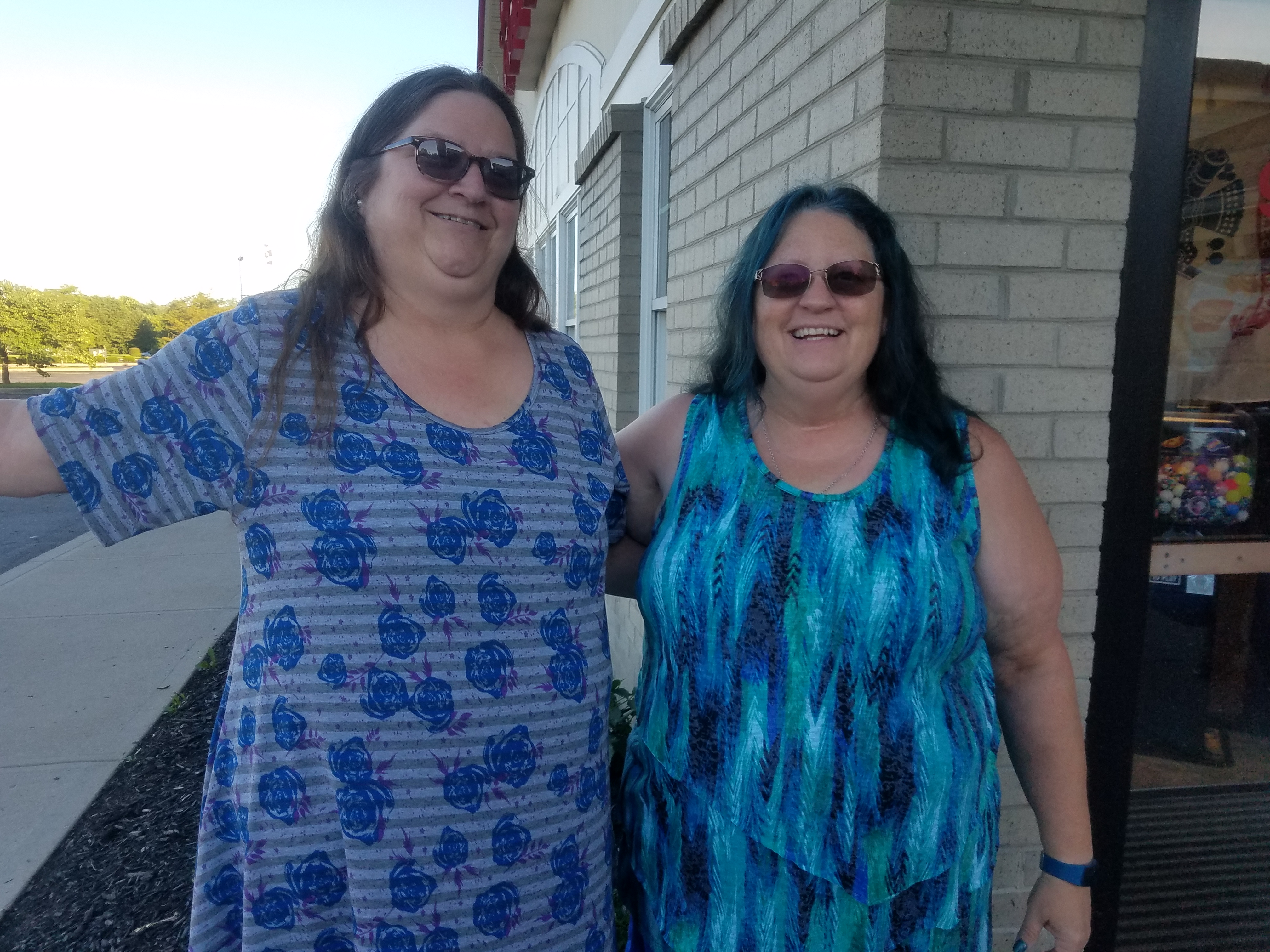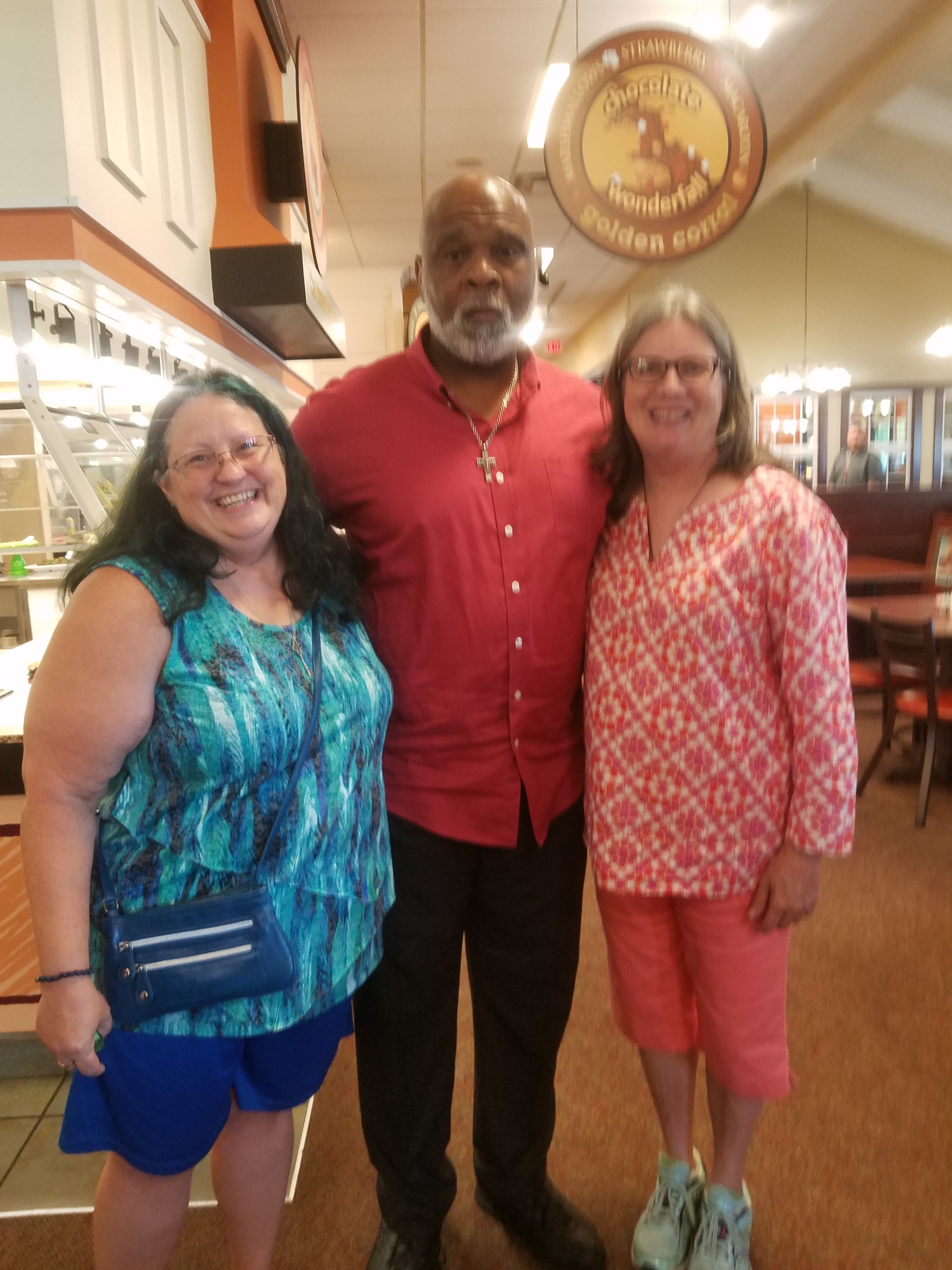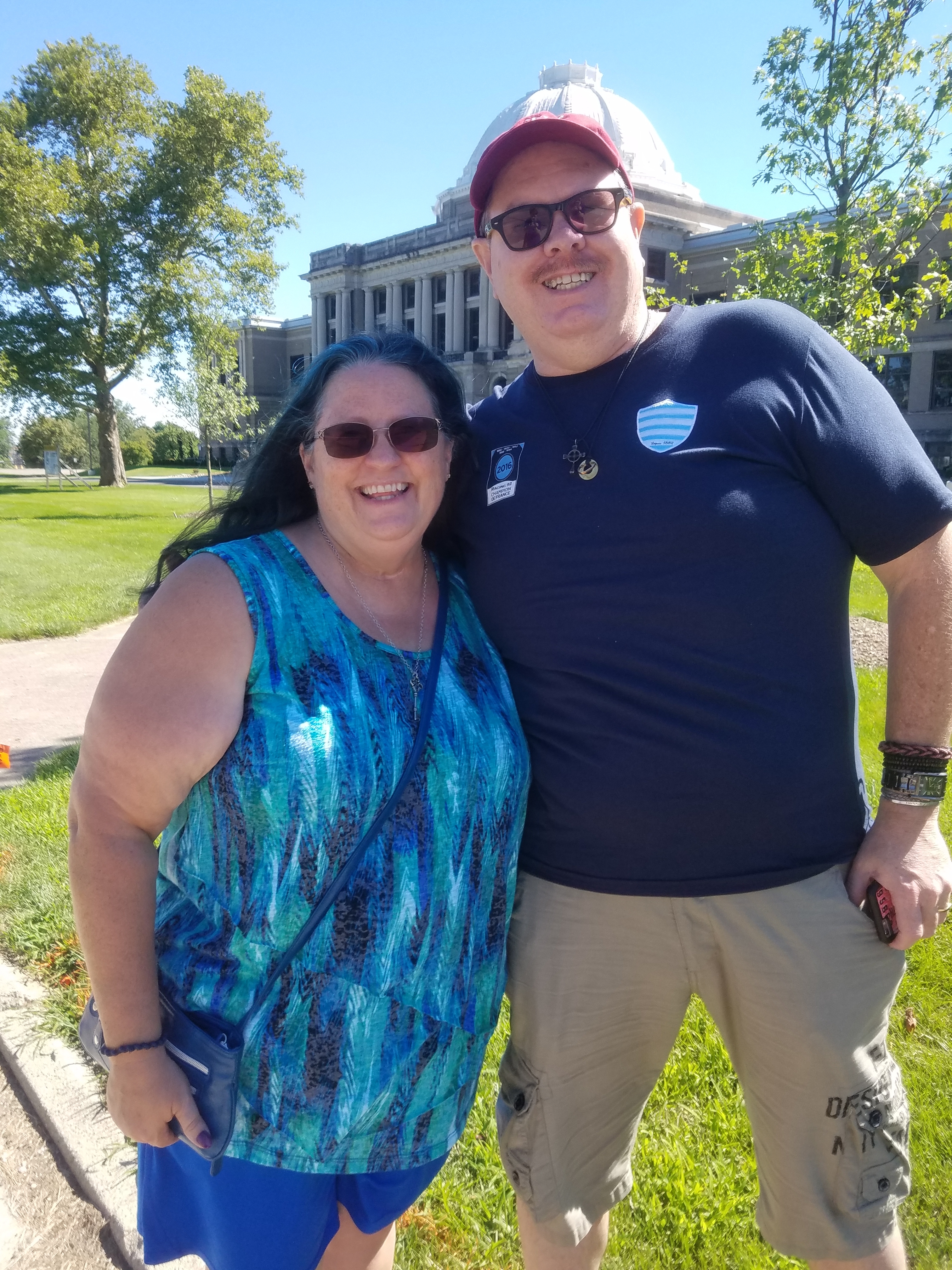 Until then: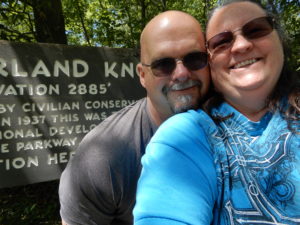 Thanks for joining me in this journey,
In His hands and under His wings,
~Christi
Ps 63:7 Because you are my help, I sing in the shadow of your wings.
"The Lord does not give me rules, but He makes His standard very clear.
If my relationship to Him is that of love, I will do what He says without hesitation.
If I hesitate, it is because I love someone I have placed in competition with Him, namely, myself." – from My Utmost for His highest
I want to thank
for the ability to search the Bible online.
Some artwork is from me – ChristArtist. It is copyrighted – by me. Please do not share it without my permission.
The same goes for my written work.
Some artwork is from ChristArt – not me! I have purchased a membership, and the art is copyrighted by them.
I'd love to hear what you think – please leave a comment!
Or choose to LIKE me on facebook, or other social media!
I'd love to stay in touch with you – we are working on email subscriptions…sign up!
Soon, we will have a gallery for the art I have created by the hand of God.
There are many organizations that support children and families. Here is one that we are blessed to be a part of. Please consider sponsoring a child – the life you change could be your own.
Please follow and like us: