As I said, last weekend really brought me around to remembering what my focus should be, in light of eternity.
Psalm 90:12
12 So teach us to number our days
that we may get a heart of wisdom.
I turn 57 on September 8.
that is 7 years past a half century.
that is 13 years until the 'fullness' or, if I'm strong, 23. (threescore and 10 in KJV)
Psalm 90:10
The years of our life are seventy, or even by reason of strength eighty; yet their span is but toil and trouble; they are soon gone, and we fly away.
Numbering my days….
Psalm 39:4
"O LORD, make me know my end and what is the measure of my days; let me know how fleeting I am!
Is this a morbid consideration? No, at least, not according to Solomom:
Eccl 7:2
It is better to go to the house of mourning than to go to the house of feasting, for this is the end of all mankind, and the living will lay it to heart.
What is the purpose for this focus?
Eccl 9:10
Whatever your hand finds to do, do it with your might, for there is no work or thought or knowledge or wisdom in Sheol, to which you are going.
To number our days…to make our days count!
Colossians 3:23-24
23 Whatever you do, work heartily, as for the Lord and not for men, 24 knowing that from the Lord you will receive the inheritance as your reward. You are serving the Lord Christ.
Ephesians 6:1-9 speaks on how a servant – and I am a servant of God – should serve.
In my last post, I shared how it is my desire to see my Lord face to face – and hear him say:
Matthew 25:23
23 His lord said to him, 'Well done, good and faithful servant; you have been faithful over a few things, I will make you ruler over many things. Enter into the joy of your lord.'
I want to respond as Isaiah and Samuel:
Isaiah 6:8
8 Also I heard the voice of the Lord, saying:
"Whom shall I send,
And who will go for Us?"
Then I said, "Here am I! Send me."
1 Samuel 3:10
10 And the Lord came, and stood, and called as at other times, Samuel, Samuel. Then Samuel answered, Speak; for thy servant heareth.
I want to respond as Mary and Ruth:
Luke 1:38
38 And Mary said, "Behold, I am the servant of the Lord; let it be to me according to your word." And the angel departed from her.
Ruth 1:16-17
16 But Ruth said, "Do not urge me to leave you or to return from following you. For where you go I will go, and where you lodge I will lodge. Your people shall be my people, and your God my God. 17 Where you die I will die, and there will I be buried. May the Lord do so to me and more also if anything but death parts me from you."
I have just re-read what I wrote about Ruth 1.
For Advent, I did a study on Mary – the mother of Christ. Very convicting how this girl just obeyed…even in the face of death. And, in the face of a horrible death for her son.
There is Abraham – who in the face of sacrificing his son – got up in the morning immediately!
Genesis 22:1-3
22:1 After these things God tested Abraham and said to him, "Abraham!" And he said, "Here I am." 2 He said, "Take your son, your only son Isaac, whom you love, and go to the land of Moriah, and offer him there as a burnt offering on one of the mountains of which I shall tell you." 3 So Abraham rose early in the morning, saddled his donkey, and took two of his young men with him, and his son Isaac. And he cut the wood for the burnt offering and arose and went to the place of which God had told him.
And there are those that followed Jesus – when he called – straightway….always immediately. I'm not going to list all of them here.
Then, Jesus condemns those that put their hand to the plow and look back:
Luke 9:
57 As they were going along the road, someone said to him, "I will follow you wherever you go." 58 And Jesus said to him, "Foxes have holes, and birds of the air have nests, but the Son of Man has nowhere to lay his head." 59 To another he said, "Follow me." But he said, "Lord, let me first go and bury my father." 60 And Jesus[g] said to him, "Leave the dead to bury their own dead. But as for you, go and proclaim the kingdom of God." 61 Yet another said, "I will follow you, Lord, but let me first say farewell to those at my home." 62 Jesus said to him, "No one who puts his hand to the plow and looks back is fit for the kingdom of God."
The first one, I will follow you wherever you go – receives a challenge about the difficulty. Did Jesus know something about this person's heart?
The next requests to take care of things seems reasonable…
First, let me bury my dead – commentaries say that this person asks to be allowed to care for his family then come.
First let me say goodbye – it would appear that putting those at home above service and following did not go over well with Christ.
From Blue Letter Bible, here is Matthew Henry's Commentary on Luke 9 – for he says it much better than I, and I am convicted by this commentary:
Luk 9:57-62

We have here an account of three several persons that offered themselves to follow Christ, and the answers that Christ gave to each of them. The two former we had an account of in Mt. 19:21.

I. Here is one that is extremely forward to follow Christ immediately, but seems to have been too rash, hasty, and inconsiderate, and not to have set down and counted the cost.

1. He makes Christ a very large promise (v. 57): As they went in the way, going up to Jerusalem, where it was expected Christ would first appear in his glory, one said to him, Lord, I will follow thee withersoever thou goest. This must be the resolution of all that will be found Christ's disciples indeed; they follow the Lamb whithersoever he goes (Rev. 14:4), though it be through fire and water, to prisons and deaths.

2. Christ gives him a necessary caution, not to promise himself great things in the world, in following him, but, on the contrary, to count upon poverty and meanness; for the Son of man has not where to lay his head.
We may look upon this,

(1.) As setting forth the very low condition that our Lord Jesus was in, in this world. He not only wanted the delights and ornaments that great princes usually have, but even such accommodations for mere necessity as the foxes have, and the birds of the air. See what a depth of poverty our Lord Jesus submitted to for us, to increase the worth and merit of his satisfaction, and to purchase for us a larger allowance of grace, that we through his poverty might be rich, 2 Co. 8:9. He that made all did not make a dwelling-place for himself, not a house of his own to put his head in, but what he was beholden to others for. He here calls himself the Son of man, a Son of Adam, partaker of flesh and blood. He glories in his condescension towards us, not only to the meanness of our nature, but to the meanest condition in that nature, to testify his love to us, and to teach us a holy contempt of the world and of great things in it, and a continual regard to another world. Christ was thus poor, to sanctify and sweeten poverty to his people; the apostles had not certain dwelling-place (1 Co. 4:11), which they might the better bear when they knew their Master had not; see 2 Sa. 11:11. We may well be content to fare as Christ did.

(2.) As proposing this to the consideration of those who intend to be his disciples. If we mean to follow Christ, we must lay aside the thoughts of great things in the world, and not reckon upon making any thing more than heaven of our religion, as we must resolve not to take up with any thing less. Let us not go about to compound the profession of Christianity with secular advantages; Christ has put them asunder, let us not think of joining them together; on the contrary, we must expect to enter into the kingdom of heaven through many tribulations, must deny ourselves, and take up our cross. Christ tells this man what he must count upon if he followed him, to lie cold and uneasy, to fare hard, and live in contempt; if he could not submit to this, let him not pretend to follow Christ. This word sent him back, for aught that appears; but it will be no discouragement to any that know what there is in Christ and heaven to set in the scale against this.

II. Here is another, that seems resolved to follow Christ, but he begs a day, v. 59. To this man Christ first gave the call; he said to him, Follow me. He that proposed the thing of himself fled off when he heard of the difficulties that attended it; but this man to whom Christ gave a call, though he hesitated at first, yet, as it should seem, afterwards yielded; so true was that of Christ, You have not chosen me, but I have chosen you, Jn. 15:16. It is not of him that willeth, nor of him that runneth (as that forward spark in the foregoing verses), but of God that showeth mercy, that gives the call, and makes it effectual, as to this man here. Observe,

1. The excuse he made: "Lord, suffer me first to go and bury my father. I have an aged father at home, who cannot live long, and will need me while he does live; let me go and attend on him until he is dead, and I have performed my last office of love to him, and then I will do any thing.' We may here see three temptations, by which we are in danger of being drawn and kept from following Christ, which therefore we should guard against:-

(1.) We are tempted to rest in a discipleship at large, in which we may be at a loose end, and not to come close, and give up ourselves to be strict and constant.

(2.) We are tempted to defer the doing of that which we know to be our duty, and to put if off to some other time. When we have got clear of such a care and difficulty, when we have despatched such a business, raised an estate to such a pitch, then we will begin to think of being religious; and so we are cozened out of all our time, by being cozened out of the present time.

(3.) We are tempted to think that our duty to our relations will excuse us from our duty to Christ. It is a plausible excuse indeed: "Let me go and bury my father,-let me take care of my family, and provide for my children, and then I will think of serving Christ;' whereas the kingdom of God and the righteousness thereof must be sought ad minded in the first place.

2. Christ's answer to it (v. 60): "Let the dead bury their dead. Suppose (which is not likely) that there are none but the dead to bury their dead, or none but those who are themselves aged and dying, who are as good as dead, and fit for no other service, yet thou hast other work to do; go thou, and preach the kingdom of God.' Not that Christ would have his followers or his ministers to be unnatural; our religion teaches us to be kind and good in every relation, to show piety at home, and to requite our parents. But we must not make these offices an excuse from our duty to God. If the nearest and dearest relation we have in the world stand in our way to keep us from Christ, it is necessary that we have a zeal that will make us forget father and mother, as Levi did, Deu. 33:9. This disciple was called to be a minister, and therefore must not entangle himself with the affairs of this world, 2 Tim. 2:4. And it is a rule that, whenever Christ calls to any duty, we must not consult with flesh and blood, Gal. 1:15, 16. No excuses must be admitted against a present obedience to the call of Christ.

III. Here is another that is willing to follow Christ, but he must have a little time to talk with his friends about it.
Observe,

1. His request for a dispensation, v. 61. He said, "Lord, I will follow thee; I design no other, I am determined to do it: but let me first go bid them farewell that are at home.' This seemed reasonable; it was what Elisha desired when Elijah called him,Let me kiss my father and my mother; and it was allowed him: but the ministry of the gospel is preferable, and the service of it more urgent than that of the prophets; and therefore here it would not be allowed. Suffer me apotaxasthai tois eis ton oikon mou-Let me go and set in order my household affairs, and give direction concerning them; so some understand it. Now that which was amiss in this is,

(1.) That he looked upon his following Christ as a melancholy, troublesome, dangerous thing; it was to him as if he were going to die and therefore he must take leave of all his friends, never to see them again, or never with any comfort; whereas, in following Christ, he might be more a comfort and blessing to them than if he had continued with them.

(2.) That he seemed to have his worldly concerns more upon his heart than he ought to have, and than would consist with a close attendance to his duty as a follower of Christ. He seemed to hanker after his relations and family concerns, and he could not part easily and suitably from them, but they stuck to him. It may be he had bidden them farewell once, but Loth to depart bids oft farewell, and therefore he must bid them farewell once more, for they are at home at his house.

(3.) That he was willing to enter into a temptation from his purpose of following Christ. To go and bid them farewell that were at home at his house would be to expose himself to the strongest solicitations imaginable to alter his resolution; for they would all be against it, and would beg and pray that he would not leave them. Now it was presumption in him to thrust himself into such a temptation. Those that resolve to walk with their Maker, and follow their Redeemer, must resolve that they will not so much as parley with their tempter.

2. The rebuke which Christ gave him for this request (v. 62): "No man, having put his hand to the plough, and designing to make good work of his ploughing, will look back, or look behind him, for then he makes balks with his plough, and the ground he ploughs is not fit to be sown; so thou, if thou hast a design to follow me and to reap the advantages of those that do so, yet if thou lookest back to a worldly life again and hankerest after that, if thou lookest back as Lot's wife did to Sodom, which seems to be alluded to here, thou art not fit for the kingdom of God.'

(1.) "Thou art not soil fit to receive the good seed of the kingdom of God if thou art thus ploughed by the halves, and not gone through with.'

(2.) "Thou art not a sower fit to scatter the good seed of the kingdom if thou canst hold the plough no better.' Ploughing is in order to sowing. As those are not fit to be sown with divine comforts whose fallow ground is not first broken up, so those are not fit to be employed in sowing who know not how to break up the fallow ground, but, when they have laid their hand to the plough, upon every occasion look back and think of quitting it. Note, Those who begin with the work of God must resolve to go on with it, or they will make nothing of it. Looking back inclines to drawing back, and drawing back is to perdition. Those are not fit for heaven who, having set their faces heavenward, face about. But he, and he only, that endures to the end, shall be saved.
Lot's wife experienced the effects of turning back!
Simply said:
Matthew 10:37-39
37 He who loves father or mother more than Me is not worthy of Me. And he who loves son or daughter more than Me is not worthy of Me. 38 And he who does not take his cross and follow after Me is not worthy of Me. 39 He who finds his life will lose it, and he who loses his life for My sake will find it.
In Revelation, The church at Ephesus is rebuked:
Revelation 2:1-7
"To the angel[a] of the church in Ephesus write:
These are the words of him who holds the seven stars in his right hand and walks among the seven golden lampstands. 2 I know your deeds, your hard work and your perseverance. I know that you cannot tolerate wicked people, that you have tested those who claim to be apostles but are not, and have found them false. 3 You have persevered and have endured hardships for my name, and have not grown weary.

4 Yet I hold this against you: You have forsaken the love you had at first. 5 Consider how far you have fallen! Repent and do the things you did at first. If you do not repent, I will come to you and remove your lampstand from its place. 6 But you have this in your favor: You hate the practices of the Nicolaitans, which I also hate.

7 Whoever has ears, let them hear what the Spirit says to the churches. To the one who is victorious, I will give the right to eat from the tree of life, which is in the paradise of God.
Such a promise! Repent and do the things you did at first.
Psalm 23 – thy rod and thy staff they comfort me!
Hebrews 12:10-13
10 They disciplined us for a little while as they thought best; but God disciplines us for our good, in order that we may share in his holiness. 11 No discipline seems pleasant at the time, but painful. Later on, however, it produces a harvest of righteousness and peace for those who have been trained by it.
12 Therefore, strengthen your feeble arms and weak knees.
13 "Make level paths for your feet,"[a] so that the lame may not be disabled, but rather healed.
Luke 9:23-27 talks about taking up our cross and following…
23 And he said to all, "If anyone would come after me, let him deny himself and take up his cross daily and follow me. 24 For whoever would save his life will lose it, but whoever loses his life for my sake will save it. 25 For what does it profit a man if he gains the whole world and loses or forfeits himself? 26 For whoever is ashamed of me and of my words, of him will the Son of Man be ashamed when he comes in his glory and the glory of the Father and of the holy angels.
My first loves….
life time service to the Lord – full commitment – seen in my young Anglican mind as becoming a nun.
to whom I should serve – children and women – with the childhood thought of an orphanage, but, enacted by working with children's homes, and crisis pregnancies, and training to come alongside abused women.
The Bible – I have always loved digging deeply into the Bible.
Writing – I write to remember, and I write to share. As a child, I wrote stories.
Art – as my dear school time best friend reminded me once – I was always drawing and painting.
Prayer – as in constant communication with the Lord Jesus Christ
Worship – singing praises to my God.
Mission field – serving those in country and out of country that are in need, in Jesus' name.
I knew from early on that I was called, that I was gifted, that I was chosen.
I just could not believe it – nor did most of the adults that I confided in.
My spirit was broken from abuse from 12 months to 13 years.
My energy was broken for care of my mother.
My body was broken for the disobedience to the calling of God, removing his hand of blessing and protection(check out Deut 28 for that principle).
BUT – GOD!
I will be 57 years old in a little over a month.
I declare here and now –
Speak; for thy servant heareth.
Then I said, "Here am I! Send me."
And he said to them, "Follow me, and I will make you fishers of men."(Matthew 4:19)
"Behold, I am the servant of the Lord; let it be to me according to your word."
I want to say with Paul in the letter to the Philippians:
Phil 3:8-14
8 Indeed, I count everything as loss because of the surpassing worth of knowing Christ Jesus my Lord. For his sake I have suffered the loss of all things and count them as rubbish, in order that I may gain Christ 9 and be found in him, not having a righteousness of my own that comes from the law, but that which comes through faith in Christ, the righteousness from God that depends on faith— 10 that I may know him and the power of his resurrection, and may share his sufferings, becoming like him in his death, 11 that by any means possible I may attain the resurrection from the dead.

12 Not that I have already obtained this or am already perfect, but I press on to make it my own, because Christ Jesus has made me his own.
13 Brothers, I do not consider that I have made it my own. But one thing I do: forgetting what lies behind and straining forward to what lies ahead,
14 I press on toward the goal for the prize of the upward call of God in Christ Jesus.
In my own strength, it is impossible – (Matthew 19:26; Mark 10:27; Luke 1:37; Lk 18:27)
But I declare with Jeremiah(32:17):
'Ah, Lord GOD! It is you who have made the heavens and the earth by your great power and by your outstretched arm! Nothing is too hard for you.
Philippians 1:6
And I am sure of this, that he who began a good work in you will bring it to completion at the day of Jesus Christ.
My God began a good work in me in 1969.
I have bungled it – but nothing is a surprise to Him.
Here I am – I'm not dead yet(though, I've been dead a couple of times).
My story is not finished yet.
This is what I hear Him saying:
Isaiah 55:
1 Ho, every one that thirsteth, come ye to the waters, and he that hath no money; come ye, buy, and eat; yea, come, buy wine and milk without money and without price.

2 Wherefore do ye spend money for that which is not bread? and your labour for that which satisfieth not? hearken diligently unto me, and eat ye that which is good, and let your soul delight itself in fatness.

3 Incline your ear, and come unto me: hear, and your soul shall live; and I will make an everlasting covenant with you, even the sure mercies of David.
John 4 – to the Samaritan Woman:
10 Jesus answered her, "If you knew the gift of God, and who it is that is saying to you, 'Give me a drink,' you would have asked him, and he would have given you living water." 11 The woman said to him, "Sir, you have nothing to draw water with, and the well is deep. Where do you get that living water? 12 Are you greater than our father Jacob? He gave us the well and drank from it himself, as did his sons and his livestock." 13 Jesus said to her, "Everyone who drinks of this water will be thirsty again, 14 but whoever drinks of the water that I will give him will never be thirsty again.[b] The water that I will give him will become in him a spring of water welling up to eternal life." 15 The woman said to him, "Sir, give me this water, so that I will not be thirsty or have to come here to draw water."
And this is my desire:
John 7:37-38
37 On the last day of the feast, the great day, Jesus stood up and cried out, "If anyone thirsts, let him come to me and drink. 38 Whoever believes in me, as the Scripture has said, 'Out of his heart will flow rivers of living water.'"
Matthew 5:6
Blessed are those who hunger and thirst for righteousness, for they will be filled.
As Brother John says in 1 John 1 and 2 – confessing our sins, HE is faithful to forgive us –
I want to stop buying things that do not satisfy!
I want to stop expecting others to fill what only God can fill!
I want to press on toward the mark of the prize of the HIGH CALLING of Christ Jesus – for all the rest of my days.
I want light, salt and living water to flow from me – to the glory of GOD!
Phil 4:13
13 I can do all things through him who strengthens me.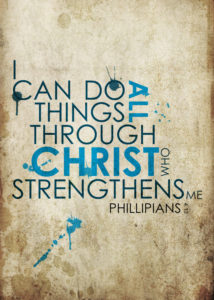 Enjoy a touch of worship:
Mandisa – Unfinished: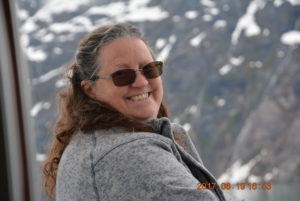 Thanks for joining me in this journey,
In His hands and under His wings,
~Christi
Ps 63:7 Because you are my help, I sing in the shadow of your wings.
"The Lord does not give me rules, but He makes His standard very clear.
If my relationship to Him is that of love, I will do what He says without hesitation.
If I hesitate, it is because I love someone I have placed in competition with Him, namely, myself." – from My Utmost for His highest
I want to thank
for the ability to search the Bible online.
Some artwork is from me – ChristArtist. It is copyrighted – by me. Please do not share it without my permission.
The same goes for my written work.
Some artwork is from ChristArt – not me! I have purchased a membership, and the art is copyrighted by them.
I'd love to hear what you think – please leave a comment!
Or choose to LIKE me on facebook, or other social media!
I'd love to stay in touch with you – we are working on email subscriptions…sign up!
Soon, we will have a gallery for the art I have created by the hand of God.
There are many organizations that support children and families. Here is one that we are blessed to be a part of. Please consider sponsoring a child – the life you change could be your own.
Please follow and like us: