Psalm 90:12 So teach us to number our days, that we may apply our hearts unto wisdom.
This is my insight for today – seeking wisdom from the Lord, and from my daily writing via 750words
marriage is conflict and anyone that says different has something to sell…

My spiritual growth and ministry is tied to his, and whether or not he decides to move forward, to prune himself, or place us in the position to be pruned – we are a tree that has been knit together at marriage…
my poison from the past is sucked up into his branches and effects him
his poison from the past is sucked up into my branches and effects me.
pruning our own part of the tree is important…but whacking off the branches of the other, is not good.
pruning is good, whacking off is bad.
especially if it exposes the other to the elements without protection.

but when there are broken branches, they need to be cut off…or bound up…and then, a protective coating put upon them in order to protect against poison and invaders.
when too many broken branches are allowed to rot because of fear of pruning, the rot starts going down the tree, and going into the roots.
so if there is poison going up the tree from roots, or not planted in good soil…the poison meets.
if the roots are not intimately drinking up the relationship with the soil, they dry up, and are going to get diseased from the inside.
if the joined tree…which has become intimately dependent upon the other tree ..draws up the rot, the sickness, poison…then, it, too will die.
Be not unequally yoked.
The thing is –
Ecclesiastes 4:12
Though one may be overpowered, two can defend themselves. A cord of three strands is not quickly broken.
Ecclesiasts 4:11 is nice, too!
Also, if two lie down together, they will keep warm. But how can one keep warm alone?
Actually – Ecclesiastes 4:9-12
fits here completely!
9 Two are better than one; because they have a good reward for their labour.
10 For if they fall, the one will lift up his fellow: but woe to him that is alone when he falleth; for he hath not another to help him up.
11 Again, if two lie together, then they have heat: but how can one be warm alone?
12 And if one prevail against him, two shall withstand him; and a threefold cord is not quickly broken.
A prayer for marriage should be:
Colosians 2:2-3
2 My goal is that they may be encouraged in heart and united in love, so that they may have the full riches of complete understanding, in order that they may know the mystery of God, namely, Christ,
3 in whom are hidden all the treasures of wisdom and knowledge.
Romans 15:5-6
5 Now may the God of endurance and encouragement grant you harmony with one another in Christ Jesus, 6so that with one mind and one voice you may glorify the God and Father of our Lord Jesus Christ.
There are dangers of being married…especially if unequally yoked.
But there are blessings to be enjoyed as well…
Marriage is the analogy, of the mystery of the Godhead, and the mystery of Christ and the church.
if Paul couldn't understand it, I certainly cannot.
There is a warning to those looking to be fulfilled in another.
the OTHER is Christ Jesus.
Then, you can intertwine your lives, and create and even stronger, more beautiful tree.
I find it interesting that in Jan 2016, I wrote about marriage tools!
I followed that with marriage tools 2.
In February, I wrote another about marriage.
Apparently, there is much to be learned about marriage – at least for us!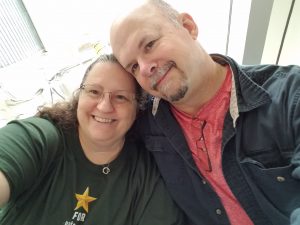 Thanks for joining me in this journey,
In His hands and under His wings,
~Christi
Ps 63:7 Because you are my help, I sing in the shadow of your wings.
"The Lord does not give me rules, but He makes His standard very clear.
If my relationship to Him is that of love, I will do what He says without hesitation.
If I hesitate, it is because I love someone I have placed in competition with Him, namely, myself." – from My Utmost for His highest
I want to thank
for the ability to search the Bible online.
Some artwork is from me – ChristArtist. It is copyrighted – by me. Please do not share it without my permission.
The same goes for my written work.
Some artwork is from ChristArt – not me! I have purchased a membership, and the art is copyrighted by them.
I'd love to hear what you think – please leave a comment!
Or choose to LIKE me on facebook, or other social media!
I'd love to stay in touch with you – we are working on email subscriptions…sign up! 
Soon, we will have a gallery for the art I have created by the hand of God.
There are many organizations that support children and families. Here is one that we are blessed to be a part of. Please consider sponsoring a child – the life you change could be your own.
Please follow and like us: