I have started to read the book My One Word by Mike Ashcroft. (the link is added, but I do not have a partnership at this point).
Of course, this is still true:
Psalm 90:12 So teach us to number our days, that we may apply our hearts unto wisdom.
#mydays
This is my insight for today – seeking wisdom from the Lord, and from my daily writing via 750words
This is not a grammatically correct writing – this is from a free flowing thought writing during my meditation. Some captitalization issues are more for poetic/artistic impact than grammar. Some of the flow, and sentence structure is more poetic than accurate writing code. Please be gracious as I share my heart.
The word of God is sharper than any two edged sword(Hebrews 4:12)
the word of God is hidden in my heart that I will not sin against him (Psalm 119:11)
then, why do i sin?
ah that age old question – Paul wondered that
The confession from church prays that I do those things that I ought not to do, and I don't do those things that I ought to do and there is no help in us.
ALMIGHTY and most merciful Father; We have erred, and strayed from thy ways like lost sheep. We have followed too much the devices and desires of our own hearts. We have offended against thy holy laws. We have left undone those things which we ought to have done; And we have done those things which we ought not to have done; And there is no health in us. But thou, O Lord, have mercy upon us, miserable offenders. Spare thou those, O God, who confess their faults. Restore thou those who are penitent; According to thy promises declared unto mankind in Christ Jesus our Lord. And grant, O most merciful Father, for his sake; That we may hereafter live a godly, righteous, and sober life, To the glory of thy holy Name. Amen. 1928 book of Common Prayer
Romans 7:15-20
15 For I do not understand my own actions. For I do not do what I want, but I do the very thing I hate. 16 Now if I do what I do not want, I agree with the law, that it is good. 17 So now it is no longer I who do it, but sin that dwells within me. 18 For I know that nothing good dwells in me, that is, in my flesh. For I have the desire to do what is right, but not the ability to carry it out. 19 For I do not do the good I want, but the evil I do not want is what I keep on doing. 20 Now if I do what I do not want, it is no longer I who do it, but sin that dwells within me.
There is help in us…it's called Jesus Christ!
He sent His Holy Spirit to fill us so that we could have the strength, the courage, the wisdom and the grace and mercy to do better.
do better?
is that the whole qualifier?
that I want to do better?
that I want to be better?
since I'm learning that God does not hold me to the standard of perfection –
since I've learned that God just asks me to move forward towards perfection –
since i'm learning that moving forward, even if I fall back…
the steps of a good man are ordered by the lord and he delights in his way
though he fall, he shall not be cast down
for the Lord upholds him with his hand. (Psalm 37:23-24)
…falling back does not mean my walk with Jesus is over.
I'd have to turn completely away…and never return.
falling back means I'm human

repentance means I'm a Christian

forgiveness means I'm a child of God.

mercy and grace mean that I believe in the Lord Jesus Christ, and His father is MY father,

and my Father loves me enough to receive me back whenever I turn away,

to pick me up whenever I fall down and

to hold me in the palm of his hand, and

help me to run the race with endurance,

to finish the race, and

to see him face to face at the end of the age!
so why do i struggle with my position in the family of God?
because of my position in the family in which is was born.
again…they are/were all human.
God is divine, eternal, omnipotent, omniscient, omni everything.
He has known me since before I was formed in my mothers womb.(Jeremiah 1:5)
he has had a plan for my life (Jeremiah 29:11-13)since before I was formed in my mothers womb.
thanks to Jeremiah and Psalm 139 – I know that I was fearfully and wonderfully made

i know that i was made for a purpose

i know that i am here because God breathed life into me at birth

i know that i am here because God said "this one is mine"

and i know that i am a Christian because he gave me the gift of faith that I could believe.(Ephesians 2:8-9)
and I know that it was my choice to believe…(John 3:16-17)
i know that it is my choice to love God with my whole heart, mind, strength and soul.(Mark 12:30)

i know that it is my choice to choose daily to walk as Christ walked…or walk as christi might want to walk…and i don't always choose well.
In the search for the holy grail, in Indiana Jones and the Last Crusade…'you have chosen wisely' or 'you have chosen unwisely' – the choices are pretty dramatic for the results…
choosing unwisely brings death
choosing wisely brought healing and restoration.
it's very much the same in the Christian walk.
Making choices that are clearly indicated in scripture – life and death:
choose ye this day whether you shall choose life or death – but I say choose life! Joshua 24:15!
Not all choices are so big and earth shattering in a life..such as the 10 commandments, the sermon on the mount, the love chapter, the fruit of the spirit.
Some choices have more subtle life and death choices
binging on chocolate or ice cream…and getting blurry eyes.

cutting for the adrenaline surge …and getting pain.

not sleeping – and losing energy, and mental clarity

ignoring a doctors instructions – and damaging already damaged tissue.
they don't cause death…but they impair life.
the joy of the Lord is my strength (Nehemiah 8:10)
in the presence of the lord is joy forever more (Psalm 16:11)
Jesus came that i might have joy, (John 15:11)

and that joy, is my strength…Nehemiah 8:10

and i need to be in God's presence to be immersed in that joy…Psalm 16:11

and that presence, i can enter in, because I have Jesus Christ as my Lord and savior (Ephesians 3:12)
and i can boldy go before the throne (Hebrews 4:16)
and in that throne room, i receive all that i need to choose life (Hebrews 10:19-20)
life, and life abundantly…(John 10:10)
full of joy, peace, and righteousness…in the holy spirit (Romans 14:17).
With all of this, why would i not choose to spend time in the Lord's presence?
Ah – that's back to the prayer…
i don't do the things i ought to do…and there is no help in us.
thank you, Father, that I can come boldly and ask you for help…
thank you, Jesus, for loving me enough to die for my sins and raise me up with you.
thank you, Holy Spirit, for living in me, and guiding me and comforting me…as long as I ask.
Thank you – God, for being my God.
Amen.
Thank you for reading my meditation for today.
What does it have to do with "teach me to number my days"?
I guess it's more about – "that I might apply my heart to wisdom".
It's about choosing to spend time in God's presence.
It's about choosing to hide God's word in my heart.
It's about choosing wisely!
I hope it blesses you!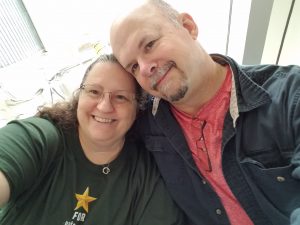 Thanks for joining me in this journey,
In His hands and under His wings,
~Christi
Ps 63:7 Because you are my help, I sing in the shadow of your wings.
"The Lord does not give me rules, but He makes His standard very clear.
If my relationship to Him is that of love, I will do what He says without hesitation.
If I hesitate, it is because I love someone I have placed in competition with Him, namely, myself." – from My Utmost for His highest
I want to thank
for the ability to search the Bible online.
Some artwork is from me – ChristArtist. It is copyrighted – by me. Please do not share it without my permission.
The same goes for my written work.
Some artwork is from ChristArt – not me! I have purchased a membership, and the art is copyrighted by them.
I'd love to hear what you think – please leave a comment!
Or choose to LIKE me on facebook, or other social media!
I'd love to stay in touch with you – we are working on email subscriptions…sign up!
Soon, we will have a gallery for the art I have created by the hand of God.
There are many organizations that support children and families. Here is one that we are blessed to be a part of. Please consider sponsoring a child – the life you change could be your own.
Please follow and like us: