it's been a long time since I've been posting these…and I have no excuse.
here we go again!
My thoughts for the Itty Bitty Bible Study group on Facebook. (join if you'd like to get these in fb!)
1 Paul and Timothy, servants of Christ Jesus,
To all the saints in Christ Jesus who are at Philippi, with the overseers[b] and deacons:
2 Grace to you and peace from God our Father and the Lord Jesus Christ.
Servants – websters – one that serves others a public servant; especially : one that performs duties about the person or home of a master or personal employer
of Christ Jesus – the point of servant is that it has a master…and they declare who their master is, Whom they serve, right up front!
to:
All – websters – used to refer to the whole quantity or extent of a particular or thing.
ALL – not one left out!
All the saints….
Saints – websters – one of God's chosen and usually Christian people
if the definition of saints is not clear enough, Paul and Timothy clarify it by saying that the ALL saints are those that are IN CHRIST JESUS!
The difference between we Christians and everyone else is NOT that we have no sin.
1 John takes care of clearing up that!
it's that our sins are hid IN CHRIST, and that we continue to dwell IN CHRIST to live!
Colossians 3:1-3
If ye then be risen with Christ, seek those things which are above, where Christ sitteth on the right hand of God
2 Set your affection on things above, not on things on the earth.
3 For ye are dead, and your life is hid with Christ in God.
Or – it should be….
Romans 6:5-11
5For if we have been united with him in a death like his, we shall certainly be united with him in a resurrection like his.
6We know that our old self was crucified with him in order that the body of sin might be brought to nothing, so that we would no longer be enslaved to sin.
7For one who has died has been set free from sin.
8Now if we have died with Christ, we believe that we will also live with him.
9We know that Christ, being raised from the dead, will never die again; death no longer has dominion over him.
10For the death he died he died to sin, once for all, but the life he lives he lives to God.
11So you also must consider yourselves dead to sin and alive to God in Christ Jesus.
Paul described the live of a Christian this way:
Acts 17:28a
for "'In him we live and move and have our being';
The benefits of being IN CHRIST are priceless:
Philipians 4:7
And the peace of God, which surpasses all understanding, will guard your hearts and your minds in Christ Jesus.
This is peace that the world does not have, cannot understand, but desires intensely.
Then, the prayer –
grace be unto you, and peace…..from where?
FROM GOD OUR FATHER, AND FROM THE LORD JESUS CHRIST.
here, Paul is really laying it on thick to make sure that we know…WE KNOW without any shadow of doubt…that he is talking about the God of Abraham, Isaac and Jacob – the FATHER, as well as the multiple titles of Jesus…LORD – JESUS – CHRIST –
Lord and master
Jesus – God with us
Christ – messiah.
As Jesus left – he sent us a few gifts…
the Comforter and
John 14:27
Peace I leave with you; my peace I give to you. Not as the world gives do I give to you. Let not your hearts be troubled, neither let them be afraid.
My whole life has been filled with struggling against fear, and doubt.
Yes, even after all of the years of walking with the Lord.
Yes, even after all of the times he has proven over and over and over that HE is faithful.
Jesus knew that anxiety and doubt would be the greatest detriment to our faith.
that's why he told us to cast all of our cares upon HIM!
The New Living Translation says it this way:
1 Peter 5:7
Give all your worries and cares to God, for he cares about you.
New International Version says it:
Cast all your anxiety on him because he cares for you.
The common denominator is HE CARES FOR YOU – AND ME!
I believe that it is the Holy Spirit Who imparts the peace upon us…but, first, we must let go of the anxiety, worry, care…so there is room for peace.
So, in an odd way, I see the whole trinity in this prayer of Paul and Timothy – and the power of the God Head, to bring us into and to keep us IN Christ Jesus – and the life that he desires for us.

The Lord has had me on several journeys, with much soul seeking, and heart tweaking. (NOT TWERKING!)
I hope you will join me on a journey through Phillipians.
I don't know that this will be a week long…two weeks – or maybe up to a month.'
I do know that God has something wonderful to speak to us – if we are willing to listen!
Please join me!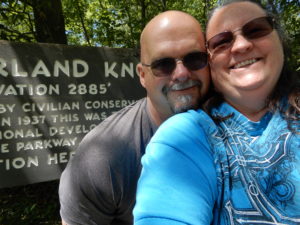 Thanks for joining me in this journey,
In His hands and under His wings,
~Christi
Ps 63:7 Because you are my help, I sing in the shadow of your wings.
"The Lord does not give me rules, but He makes His standard very clear.
If my relationship to Him is that of love, I will do what He says without hesitation.
If I hesitate, it is because I love someone I have placed in competition with Him, namely, myself." – from My Utmost for His highest
I want to thank
for the ability to search the Bible online.
Some artwork is from me – ChristArtist. It is copyrighted – by me. Please do not share it without my permission.
The same goes for my written work.
Some artwork is from ChristArt – not me! I have purchased a membership, and the art is copyrighted by them.
I'd love to hear what you think – please leave a comment!
Or choose to LIKE me on facebook, or other social media!
I'd love to stay in touch with you – we are working on email subscriptions…sign up!
Soon, we will have a gallery for the art I have created by the hand of God.
There are many organizations that support children and families. Here is one that we are blessed to be a part of. Please consider sponsoring a child – the life you change could be your own.
Please follow and like us: