My thoughts for the Itty Bitty Bible Study group on Facebook. (join if you'd like to get these in fb!)
Philippians 1:12-18
12 I want you to know, brothers, that what has happened to me has really served to advance the gospel, 13 so that it has become known throughout the whole imperial guard and to all the rest that my imprisonment is for Christ.
14 And most of the brothers, having become confident in the Lord by my imprisonment, are much more bold to speak the word without fear.

15 Some indeed preach Christ from envy and rivalry, but others from good will. 16 The latter do it out of love, knowing that I am put here for the defense of the gospel. 17 The former proclaim Christ out of selfish ambition, not sincerely but thinking to afflict me in my imprisonment. 18 What then? Only that in every way, whether in pretense or in truth, Christ is proclaimed, and in that I rejoice.
First:
Phil 1:12 I want you to know, brothers, that what has happened to me has really served to advance the gospel, 13 so that it has become known throughout the whole imperial guard and to all the rest that my imprisonment is for Christ.
So often, when things go badly from our point of view, we wonder what we did wrong, what others did wrong, or why God did not protect, provide, or prevent whatever happened.
Paul wrote Romans 8:28
28 And we know that for those who love God all things work together for good, for those who are called according to his purpose.
This goes all the way back to the story of Joseph – being thrown into the well by his brothers…and his final statement to them:
Genesis 50:19-20
19 But Joseph said to them, "Do not be afraid, for am I in God's place? 20″As for you, you meant evil against me, but God meant it for good in order to bring about this present result, to preserve many people alive.
This goes back to Ruth and Naomi…if Naomi, Elimelech and their sons had not gone to Moab, and the men had not all died, Ruth would not have met Boaz and been the grandmother of David, and in the ancestral line of Christ.
Ruth 4:13-17
Then Naomi took the child and laid him on her lap and became his nurse. 17 And the women of the neighborhood gave him a name, saying, "A son has been born to Naomi." They named him Obed. He was the father of Jesse, the father of David.
For more of my thoughts on this part of Ruth's story – Itty Bitty Bible Study – Ruth 4
The verse states : those that Love God and are Called according to his purpose
Paul loved God – shown early on by his zealous nature to eradicate the Christians, and his willingness to humble himself, admit he was wrong, and zealously follow Christ!
Paul was called – again – hearing the voice of God saying "Paul, Paul, why do you persecute me?", and then, as a blind man, being led to Christ so that he could truly see.
Our lives, when we give them over to the Lord, are knit together to bring about HIS good will and purposes in our lives. Throughout the Bible, it is obvious that God is not as concerned about being the holy Santa Claus and giving us the material things to look like the wealthy kings, but more that he is interested in giving us lessons so that our character is challenged, and we are given spiritual things so that we can be filled with the Holy Spirit, and walk as an Ambassador of Christ! A representation of Christ to the world.
What was Paul called unto?
1 Cor 1:1 Paul, called to be an apostle of Jesus Christ…
2 Cor 1:1; Colossians 1:1 Paul, an apostle of Jesus Christ by the will of God….
Galatians 1:1 Paul, an apostle, (not of men, neither by man, but by Jesus Christ and God the Father who raised him from the dead)
Philippians 1:1 Paul…the servants of Jesus Christ, to all the saints in Christ Jesus….
1 Timothy 1:1 Paul, an apostle of Jesus Christ by the commandment of God our Savior and Lord Jesus Christ, which is our hope;
Titus 1:1 Paul, a servant of God, and an apostle of Jesus Christ, according to the faith of God's elect and the acknowledging of the truth which is after godliness
An apostle.
But this is talking about the effect his bonds have upon others…and, this is the statement that talks about Paul's specific calling:
Philippians 1:17
The latter do so out of love, knowing that I am put here for the defense of the gospel.
Saul's calling was pretty dramatic.
Acts 9 talks about the zealot – and his blinding – and his healing – and his calling!
Ananais was not convinced to go see this man that killed the Christ followers! But here is where God states Paul's calling:
verse 15 But the Lord said to him, "Go, for he is a chosen instrument of mine to carry my name before the Gentiles and kings and the children of Israel.
Paul's bonds for Christ hve drawn attention. I'd imagine, it wasn't just the bonds, because many had been put in bondage. It's the REASON for which he was put in bondage…something worth being put into bondage for!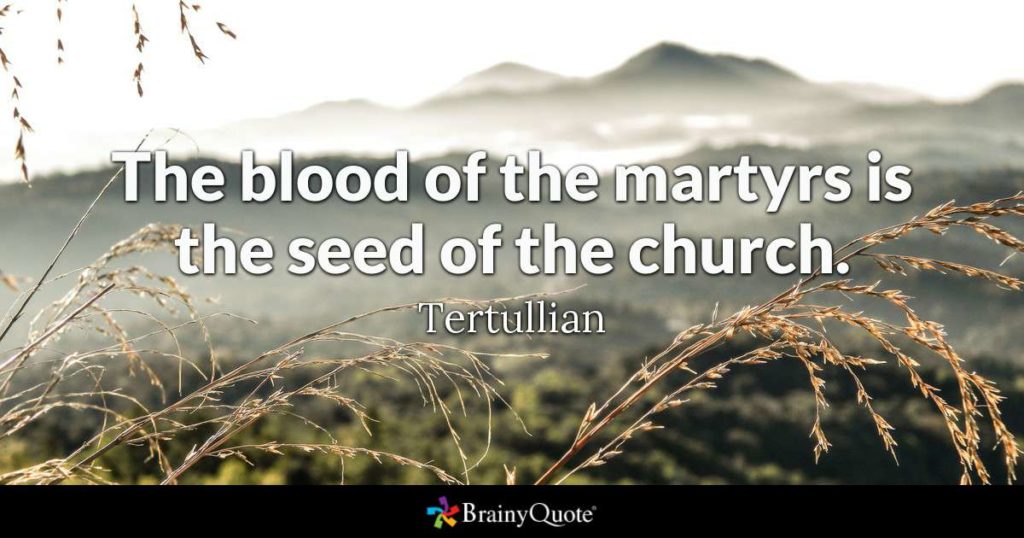 Christ's death exploded the faith. His resurrection completed the plan – but being willing to die for His faith set in motion the cost to be a follower. Here are just a few of the ways that Jesus tells us to count the cost…
We can understand why Paul said, in Philippians 3:7-9 that he counts all things as loss, except for Jesus Christ.
Philippians 1:18
But what does it matter? The important thing is that in every way, whether from false motives or true, Christ is preached. And because of this I rejoice. Yes, and I will continue to rejoice,
Jesus said something similar. in Luke 9:49-50(ESV)
49 John answered, "Master, we saw someone casting out demons in your name, and we tried to stop him, because he does not follow with us."50 But Jesus said to him, "Do not stop him, for the one who is not against you is for you."
To me, this is saying that God is able to make sure that HIS word is able to accomplish that to which HE has sent it.
Isaiah 55:10-11English Standard Version (ESV)
10 "For as the rain and the snow come down from heaven
and do not return there but water the earth,
making it bring forth and sprout,
giving seed to the sower and bread to the eater,
11 so shall my word be that goes out from my mouth;
it shall not return to me empty,
but it shall accomplish that which I purpose,
and shall succeed in the thing for which I sent it.
It's the basis for Philippians 1:6
For I am confident of this, that He who began a good work in you will continue to perfect it until the day of Christ Jesus.
and reflects, from the Psalmist:
Psalm 138:8 NASB
The Lord will accomplish what concerns me;
Your lovingkindness, O Lord, is everlasting;
Do not forsake the works of Your hands.
There are various ways to share the gospel.
Here are a few:
Some great pointers on being clear, when sharing the gospel.
The key is TO SHARE THE GOSPEL!
Mark 16:15-16English Standard Version (ESV)
15 And he said to them, "Go into all the world and proclaim the gospel to the whole creation. 16 Whoever believes and is baptized will be saved, but whoever does not believe will be condemned.
There's a parable about the seed…we all know it.Matthew 13
We're to cast the seed – maybe we do some watering – maybe some day, we get to harvest…but we are all called to cast the seed!
Paul explains to us that some plant, some water, and some harvest – but, the point is…we all spread the seed. 1 Cor 3:6
Remember, we may be the only Jesus that someone ever meets!
Let's BE LIKE JESUS!
Thanks for joining me in this journey,
In His hands and under His wings,
~Christi
Ps 63:7 Because you are my help, I sing in the shadow of your wings.
"The Lord does not give me rules, but He makes His standard very clear.
If my relationship to Him is that of love, I will do what He says without hesitation.
If I hesitate, it is because I love someone I have placed in competition with Him, namely, myself." – from My Utmost for His highest
I want to thank
for the ability to search the Bible online.
Some artwork is from me – ChristArtist. It is copyrighted – by me. Please do not share it without my permission. The same goes for my written work.
Some artwork is from ChristArt – not me! I have purchased a membership, and the art is copyrighted by them.
Some artwork is from FreeClipArt Library. copyrights belong to them.
I'd love to stay in touch with you – we are working on email subscriptions…sign up!
Soon, we will have a gallery for the art I have created by the hand of God.
There are many organizations that support children and families. Here are ones that we are blessed to be a part of. Please consider sponsoring a child – the life you change could be your own.
Please follow and like us: