author's note – this post is a bit depressing…but if you hold on until the end, there is hope! I promise! ~C
It's February.
my seriously difficult time for depression is between September and February.
This year, I've made it to February – though last month, I did ask my doc if we should up my medicine. He said no…to see if I could make it to the end of this season.
And yet, the season of trials is just beginning.
We find out Saturday about what treatment I should be looking at for the kidney cancer.
Jim is looking at what treatment he should be looking at for the prostate cancer.
And, I'm looking at a moody man that will be taking a shot that is supposed to make him moody, have more anger issues, and such like.
I think I need more medicine.
I'm applying the scriptures…
God will not give you any more than you can handle…but the other part of that scripture is often ignore….
1 Corinthians 10:13 King James Version (KJV)
13 There hath no temptation taken you but such as is common to man: but God is faithful, who will not suffer you to be tempted above that ye are able; but will with the temptation also make a way to escape, that ye may be able to bear it.
Where is my escape….?
Getting in the presence of the Lord – I should be being filled with the strength of His joy…maybe I am, and that is why I'm not suicidal right now!
Entering into His gates with thanksgiving….Ps 100:4
I am so filled with gratitude for all the things he has done for me…I go to sleep thanking God and I wake up thanking God and I am amazed at how many ways his hand is upon me during the day, and I am grateful for those as well!
He is my hiding place….Ps 32:7
The name of the Lord is a strong tower – the righteous run into it and are safe. Pr 18:10
He will not leave me nor forsake me. 1 Kings 8:57, deut 31:6, heb 13:5
All things work together for the good of those that love God and are called according to His purposes. Romans 8:28
In this world ye shall have tribulation, but, be of good cheer – I have over come the world. John 16:33
In the Beginning….God which goes with the ending:
Revelation 22:16-17
16 I Jesus have sent mine angel to testify unto you these things in the churches. I am the root and the offspring of David, and the bright and morning star.
17 And the Spirit and the bride say, Come. And let him that heareth say, Come. And let him that is athirst come. And whosoever will, let him take the water of life freely.
The End – the end of all suffering.
the end of all sorrow.
the end of all tears.
The end of struggle – a glorified body for eternity.
No more pain
no more shame
no more guilt
no more …. no more.
I've found a diary from 12/2013 leading up to the suicide attempt on Christmas of 2014.
The heart cry is the same as today.
The issues causing the heart cry are the same today.
The mental hospitals are the same today.
My husband is the same today.
God is the same today.
What is different?
I am.
It's 3 plus years since those days….the hospital stay, the inpatient stay at the resident treatment.
I'd had surgery on my neck…and now I'm looking at surgery on my kidney.
I've done much work on applying scriptures to the negative voices in my head.
I've done much work on applying principles I've been taught to help myself to not degrade into the despair that drags me down, down, down into the devastating quagmire of suicidal depression.
Each day, I fight something.
Sometimes, each minute.
But I am fighting….
Yet, there are times that I'm just exhausted.
Where is my escape button?
Where is my release?
When do I get released from this valley of the shadow of death?
I am truly grateful that YOU, oh Lord, are with me!
Yes – truly, your rod and your staff they comfort me, because I know you are there.
Where is the table, though?
Where is the anointing of my head?
Why am I not certain of where are the green pastures and the still waters?
Where are you leading me, Oh Lord?
Thy word is a lamp unto my feet and a light unto my path. Psalm 119:105
Psalm 51:
7 Purge me with hyssop, and I shall be clean: wash me, and I shall be whiter than snow.
8 Make me to hear joy and gladness; that the bones which thou hast broken may rejoice.
9 Hide thy face from my sins, and blot out all mine iniquities.
10 Create in me a clean heart, O God; and renew a right spirit within me.
11 Cast me not away from thy presence; and take not thy holy spirit from me.
12 Restore unto me the joy of thy salvation; and uphold me with thy free spirit.
13 Then will I teach transgressors thy ways; and sinners shall be converted unto thee.
Psalm 37:
3 Trust in the Lord, and do good; so shalt thou dwell in the land, and verily thou shalt be fed.
4 Delight thyself also in the Lord: and he shall give thee the desires of thine heart.
5 Commit thy way unto the Lord; trust also in him; and he shall bring it to pass.
6 And he shall bring forth thy righteousness as the light, and thy judgment as the noonday.
7 Rest in the Lord, and wait patiently for him: fret not thyself because of him who prospereth in his way, because of the man who bringeth wicked devices to pass.
and
23 The steps of a good man are ordered by the Lord: and he delighteth in his way.
24 Though he fall, he shall not be utterly cast down: for the Lord upholdeth him with his hand.
I know these truths to be true…
My wounded heart is bleeding.
My wounded soul is screaming…
and, I know that I have to walk through this darkness to get through to the light.
I can't make it, Lord.
I can't do it, Lord.
I have no strength in me.
You promised to finish the work you began in me. phil 1:6
You promised that you would hold me in the palm of your hand. John 10:29, Psalm 95:7
You promised that my enemies would fall at my side. Psalm 91:7
You promised that I would never be alone…that you would never leave me nor forsake me. Heb 13:5
You promised that I am seated in the heavenlies with Christ Jesus! Ephesians 2:6
You promised me that you would make an escape.
I cry out, Lord, for you to make good on your promises….
I humble myself before you,
I confess my sins before the brothers and sisters that read this,
I declare that Jesus Christ is my Lord and Savior and that HE redeemed me from the pit!
I declare that My God is an awesome God!
Secrets will be revealed.
Darkness will be lightened.
Hidden things will be exposed.
But Thou oh Lord are a shield for me, the glory and the lifter of My head!Psalm 3:3
I will dwell in the secret place of the most high, Psalm 91
and abide under the shadow of HIS wings…
This is my hiding place…You are my hiding place…Psalm 32:7
you shall preserve me from trouble!
You will comfort me, with songs of deliverance!
What time I am afraid, I will trust in you! Psalm 56:3
Psalm 32:8
8 I will instruct thee and teach thee in the way which thou shalt go: I will guide thee with mine eye.
Psalm 56:1-5
56 1 Be merciful unto me, O God: for man would swallow me up; he fighting daily oppresseth me.
2 Mine enemies would daily swallow me up: for they be many that fight against me, O thou most High.
3 What time I am afraid, I will trust in thee.
4 In God I will praise his word, in God I have put my trust; I will not fear what flesh can do unto me.
5 Every day they wrest my words: all their thoughts are against me for evil.
Psalm 64:1-4
64 1 Hear my voice, O God, in my prayer: preserve my life from fear of the enemy.
2 Hide me from the secret counsel of the wicked; from the insurrection of the workers of iniquity:
3 Who whet their tongue like a sword, and bend their bows to shoot their arrows, even bitter words:
4 That they may shoot in secret at the perfect: suddenly do they shoot at him, and fear not.
Psalm 27:1-4
27 The Lord is my light and my salvation; whom shall I fear? the Lord is the strength of my life; of whom shall I be afraid?
2 When the wicked, even mine enemies and my foes, came upon me to eat up my flesh, they stumbled and fell.
3 Though an host should encamp against me, my heart shall not fear: though war should rise against me, in this will I be confident.
4 One thing have I desired of the Lord, that will I seek after; that I may dwell in the house of the Lord all the days of my life, to behold the beauty of the Lord, and to enquire in his temple.
Confession
Prayer
Bible Verses….
These are the tools that have brought me thus far….
and they have NO power, except for the ONE that wrote them down and instructed us…and taught us to pray and confess our sins.
I don't feel like it's a way to escape the temptation…but, on the other hand, it's worked so far!
Each day that I do not take my own life is one day stronger to not take my own life.
Each day that I don't think about suicide is one day stronger to be free from those voices.
Many quote this verse…Phil 4:13 I can do all things through Christ who strengthens me. – and yet, ignore the previous verses…Paul is talking about being flexible in want or plenty, in weakness or in strength. He's talking about being strong in trials.
Even those verses apply now…to my being content in whatever place I find myself.
Whether in sorrow or rejoicing
whether in pain or in health
whether in weakness or in strength.
Just like the downward suction of depression is like the spiral of a powerful whirlpool…to climb up out of the depression takes a spiral turn, like the spiraling staircase that seems to go on forever. Maybe it does…but, each step up is another not taken downward!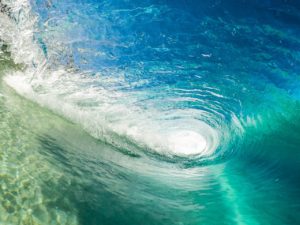 I was praying as I wrote this, and after the draft…while going through the day, and I was reminded of
Psalm 16:11 King James Version (KJV)
11 Thou wilt shew me the path of life: in thy presence is fulness of joy; at thy right hand there are pleasures for evermore.
God promises to show me the path of life…and this…is also where my joy is sourced…HIS PRESENCE!
This is one of Jesus's promises, one of His goals for his time here.
John 17:13 King James Version (KJV)
13 And now come I to thee; and these things I speak in the world, that they might have my joy fulfilled in themselves.
While driving, the Song In the eye of the storm came on the radio.
We are the body of Christ – and the most wonderful thing about being part of a body is that other members get to know you….and notice, or are led to touch your heart when it's hurting.
Here are some of the things that dear sisters in Christ did for me yesterday, as I continued to struggle with my heart:
Dear Sister Tori sent me an article from Daily Devotionals written by Sheila Walsh. It reminded me of Project SemiColon, and the Christian movement against suicide. It's based on the concept that when an author could end a sentence, but chooses not to, she uses a semi-colon.
There are tattoo semicolon projects – this youtube is filled with less than perfect language…beware.
Dear Sister Melinda sent me a song to listen to. Fighting Words by Ellie Holcomb.
This led me to The Broken Beautiful, and Wonderfully Made.
Here is the prayer I'm ending this blog with – He's a Chain Breaker!
My confession of Victory is Mandisa's Overcomer!
I've written a Basic plan for understanding how to obtain Joy in Oil of Joy.
I've written other things about depression. If you want to read more, please do a search on my blog for depression.
I've also written about Suicide – my major piece being about the Day I committed Suicide.
There is another ministry for helping – To Write Love On Her Arms.
If you have come to this page because you are contemplating suicide, please dial 1-800-273-TALK or visit the National Suicide Prevention LifeLine.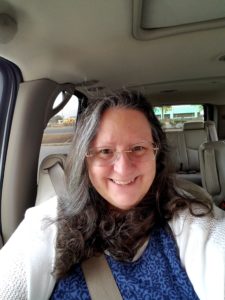 Thanks for joining me in this journey,
In His hands and under His wings,
~Christi
Ps 63:7 Because you are my help, I sing in the shadow of your wings.
"The Lord does not give me rules, but He makes His standard very clear.
If my relationship to Him is that of love, I will do what He says without hesitation.
If I hesitate, it is because I love someone I have placed in competition with Him, namely, myself." – from My Utmost for His highest
I want to thank
for the ability to search the Bible online.
Some artwork is from me – ChristArtist. It is copyrighted – by me. Please do not share it without my permission. The same goes for my written work.
Some artwork is from ChristArt – not me! I have purchased a membership, and the art is copyrighted by them.
Some artwork is from FreeClipArt Library. copyrights belong to them.
I'd love to stay in touch with you – we are working on email subscriptions…sign up!
Soon, we will have a gallery for the art I have created by the hand of God.
There are many organizations that support children and families. Here are ones that we are blessed to be a part of. Please consider sponsoring a child – the life you change could be your own.
Please follow and like us: