My thoughts for the Itty Bitty Bible Study group on Facebook. (join if you'd like to get these in fb!) The conversation starts Monday, February 5th.
Introduction from Bible.org
Great source of information, and I have grabbed the outline from the above link:
B. Brief Outline (basically in two parts, chapters 1,2 and 3,4)

1. chapter 1 – God's will rejected and replaced by Jonah's will. God wins!

2. chapter 2 – Jonah repents (poem written in past tense and depicts worship in the temple in Jerusalem).

3. chapter 3 – God's will received; Nineveh repents.

4. chapter 4 – God's character revealed in contrast to Jonah's attitude and action.
As you know by now, I love Dr. J. Vernon McGee.
His ministry provides study guides and such, and an introduction to Jonah. In this, he discusses the theological perspectives and pulls apart the covers, showing that the pompous considerations do not hold water in light of scripture. He also clearly demonstrates that Jonah is NOT A FISH STORY!!!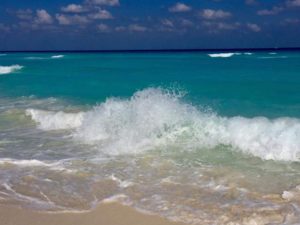 You can go to the link above and get the study guide, or I'm going to try to make the jonah pdf available here. no22_jonah
This past year, we were able to take a whale watching cruise, and we got photos of the beluga whale…I think.
While there are various reasons that the whale might not be the fish…here's some photos just for your amusement. I you have to copy this and put it into the url bar.
https://photos.app.goo.gl/w3NLZH8rdiY3BWqY2
Christi, you say there's reasons that it may not be a whale?
Here is the Institute in Creation Research's point of view on whale vs fish.
Another place I like to look for some answers is GotQuestions.org. They discus whether Jonah was swallowed by a fish…and whether we should believe the story.
My first focus is on verses 1-3, and I will be sharing a story about how God told me to go to college, and I said no and joined the Navy. Like Jonah, I ended up being put in position wherein I had nothing to do but to cry out to God!
Week one, we'll look at chapters 1& 2 – and how we say NO to God's leading, and how we can turn that around.
Week two, we'll look at chapters 3 & 4 – obedience doesn't always lead to the outcomes we assume, and how that can effect our attitude.
Also, I intend to be creating my own Jonah art – and I'll be posting it a bit at a time with each blog.
Thanks for joining me in this journey,
In His hands and under His wings,
~Christi
Ps 63:7 Because you are my help, I sing in the shadow of your wings.
"The Lord does not give me rules, but He makes His standard very clear.
If my relationship to Him is that of love, I will do what He says without hesitation.
If I hesitate, it is because I love someone I have placed in competition with Him, namely, myself." – from My Utmost for His highest
I want to thank
for the ability to search the Bible online.
Some artwork is from me – ChristArtist. It is copyrighted – by me. Please do not share it without my permission. The same goes for my written work.
Some artwork is from ChristArt – not me! I have purchased a membership, and the art is copyrighted by them.
Some artwork is from FreeClipArt Library. copyrights belong to them.
I'd love to stay in touch with you – we are working on email subscriptions…sign up!
Soon, we will have a gallery for the art I have created by the hand of God.
There are many organizations that support children and families. Here are ones that we are blessed to be a part of. Please consider sponsoring a child – the life you change could be your own.
Please follow and like us: