My thoughts for the Itty Bitty Bible Study group on Facebook. (join if you'd like to get these in fb!)
The great and horrible day of the Lord!
Joel 3
3:1 "For behold, in those days and at that time, when I restore the fortunes of Judah and Jerusalem, 2 I will gather all the nations and bring them down to the Valley of Jehoshaphat. And I will enter into judgment with them there, on behalf of my people and my heritage Israel, because they have scattered them among the nations and have divided up my land, 3 and have cast lots for my people, and have traded a boy for a prostitute, and have sold a girl for wine and have drunk it.
Joel 1 & 2 were so depressing…and convicting…because of MY sins, MY land is suffering. (2 Chronicles 7:14)
14 if my people who are called by my name humble themselves, and pray and seek my face and turn from their wicked ways, then I will hear from heaven and will forgive their sin and heal their land.
And, Joel's prophecy tells us how to humble ourselves!
In IBBS Joel 1, I compared these passages.
Today – the heart cry of the Christians in America is that God heal our land – and God has already told us how to move things to that end.
Eschatology.
Wikipedia is not my theology storehouse, but it gives a good overview of the endtimes points of view.
For me, the book of Revelation is just as important to my faith as the book of Genesis.
God has a plan from the beginning.
Joel3:4 "What are you to me, O Tyre and Sidon, and all the regions of Philistia? Are you paying me back for something? If you are paying me back, I will return your payment on your own head swiftly and speedily. 5 For you have taken my silver and my gold, and have carried my rich treasures into your temples. 6 You have sold the people of Judah and Jerusalem to the Greeks in order to remove them far from their own border. 7 Behold, I will stir them up from the place to which you have sold them, and I will return your payment on your own head. 8 I will sell your sons and your daughters into the hand of the people of Judah, and they will sell them to the Sabeans, to a nation far away, for the Lord has spoken."
God is not the wishy washy God of the tickling ears.
God will rise up…when it's least expected.
Joel 3:9 Proclaim this among the nations:
Consecrate for war;
stir up the mighty men.
Let all the men of war draw near;
let them come up.
10 Beat your plowshares into swords,
and your pruning hooks into spears;
let the weak say, "I am a warrior."
11 Hasten and come,
all you surrounding nations,
and gather yourselves there.
Bring down your warriors, O Lord.
12 Let the nations stir themselves up
and come up to the Valley of Jehoshaphat;
for there I will sit to judge
all the surrounding nations.
13 Put in the sickle,
for the harvest is ripe.
Go in, tread,
for the winepress is full.
The vats overflow,
for their evil is great.
Several times, God talks about the fullness of sin:
Genesis 6 Noah and the flood
Genesis 11 – the Tower of Babel
Micah
Isaiah
Jeremiah
Daniel
Revelation – The great and horrible day of the Lord
When the Lord returns – he will bring with him, his saints…1 Thessalonians 4:13 -5:11
Again – Wikipedia presents the various doctrines on Christ's second coming.
CBN presents why Christians believe the return of Christ is near.
We have a job to do – we need to be prepared…AND we need to be trained!
For me – this next echoes that the harvest is white…prior to the Lord's return.
John 4:35-36
35 Do you not say, 'There are yet four months, then comes the harvest'? Look, I tell you, lift up your eyes, and see that the fields are white for harvest. 36 Already the one who reaps is receiving wages and gathering fruit for eternal life, so that sower and reaper may rejoice together.
THE DAY OF DECISION!!!!
Joel 3:14 Multitudes, multitudes,
in the valley of decision!
For the day of the Lord is near
in the valley of decision.
Choose ye this day whom ye shall serve! Joshua 24:15
Even in the midst of destruction for sin – GOD holds his hand out!
Romans 5:6-8
6 For while we were still weak, at the right time Christ died for the ungodly. 7 For one will scarcely die for a righteous person—though perhaps for a good person one would dare even to die— 8 but God shows his love for us in that while we were still sinners, Christ died for us.
Here – when Joel's prophecy is describing the destruction – God still gives a valley of decision!
Joel 3:15 The sun and the moon are darkened,
and the stars withdraw their shining.
16 The Lord roars from Zion,
and utters his voice from Jerusalem,
and the heavens and the earth quake.
This is just a taste of what is to be found in John's Revelation – chapters 5 – 19, among some other passages about the end times.
Joel 3:16 But the Lord is a refuge to his people,
a stronghold to the people of Israel.
The Glorious Future of Judah
17 "So you shall know that I am the Lord your God,
who dwells in Zion, my holy mountain.
And Jerusalem shall be holy,
and strangers shall never again pass through it.
18 "And in that day
the mountains shall drip sweet wine,
and the hills shall flow with milk,
and all the streambeds of Judah
shall flow with water;
and a fountain shall come forth from the house of the Lord
and water the Valley of Shittim.
Once God condemns and removes all sin – He will pour out his blessing upon those that are called according to HIS name, and have humbled themselves and turned from their wicket ways. GOD WILL HEAR THEM, AND HEAL THE LAND!
Joel3:19 "Egypt shall become a desolation
and Edom a desolate wilderness,
for the violence done to the people of Judah,
because they have shed innocent blood in their land.
20 But Judah shall be inhabited forever,
and Jerusalem to all generations.
21 I will avenge their blood,
blood I have not avenged,
for the Lord dwells in Zion."
I looked at Galatians 6 in IBBS.
Galatians 6:7-10
7 Be not deceived; God is not mocked: for whatsoever a man soweth, that shall he also reap.
8 For he that soweth to his flesh shall of the flesh reap corruption; but he that soweth to the Spirit shall of the Spirit reap life everlasting.
9 And let us not be weary in well doing: for in due season we shall reap, if we faint not.
10 As we have therefore opportunity, let us do good unto all men, especially unto them who are of the household of faith.
We can be sure that our sin will find us out! Numbers 32:23
But, praise God –
1 John 1:7-10
7 But if we walk in the light, as he is in the light, we have fellowship one with another, and the blood of Jesus Christ his Son cleanseth us from all sin.
8 If we say that we have no sin, we deceive ourselves, and the truth is not in us.
9 If we confess our sins, he is faithful and just to forgive us our sins, and to cleanse us from all unrighteousness.
10 If we say that we have not sinned, we make him a liar, and his word is not in us.
1 John 2:1-2
My little children, these things write I unto you, that ye sin not. And if any man sin, we have an advocate with the Father, Jesus Christ the righteous:
2 And he is the propitiation for our sins: and not for ours only, but also for the sins of the whole world.
Genesis to Revelation is an unfolding story of how God created us, we sinned, He made a way, we receive, we sin, he forgives, and we become part of his army, and spend eternity with him.
Joel, to me, is a small microcosm of that story.
ISSB Joel 1
ISSB Joel 2
Thank you for joining me.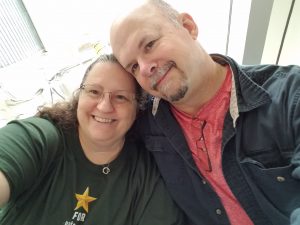 Thanks for joining me in this journey,
In His hands and under His wings,
~Christi
Ps 63:7 Because you are my help, I sing in the shadow of your wings.
"The Lord does not give me rules, but He makes His standard very clear.
If my relationship to Him is that of love, I will do what He says without hesitation.
If I hesitate, it is because I love someone I have placed in competition with Him, namely, myself." – from My Utmost for His highest
I want to thank
for the ability to search the Bible online.
Some artwork is from me – ChristArtist. It is copyrighted – by me. Please do not share it without my permission.
The same goes for my written work.
Some artwork is from ChristArt – not me! I have purchased a membership, and the art is copyrighted by them.
I'd love to hear what you think – please leave a comment!
Or choose to LIKE me on facebook, or other social media!
I'd love to stay in touch with you – we are working on email subscriptions…sign up! 
Soon, we will have a gallery for the art I have created by the hand of God.
There are many organizations that support children and families. Here is one that we are blessed to be a part of. Please consider sponsoring a child – the life you change could be your own.