My thoughts for the Itty Bitty Bible Study group on Facebook. (join if you'd like to get these in fb!)
Philippians 1:3-11
3 I thank my God in all my remembrance of you,
4 always in every prayer of mine for you all making my prayer with joy,
5 because of your partnership in the gospel from the first day until now.
6 And I am sure of this, that he who began a good work in you will bring it to completion at the day of Jesus Christ.
7 It is right for me to feel this way about you all, because I hold you in my heart, for you are all partakers with me of grace, both in my imprisonment and in the defense and confirmation of the gospel.
8 For God is my witness, how I yearn for you all with the affection of Christ Jesus.
9 And it is my prayer that your love may abound more and more, with knowledge and all discernment,
10 so that you may approve what is excellent, and so be pure and blameless for the day of Christ,
11 filled with the fruit of righteousness that comes through Jesus Christ, to the glory and praise of God.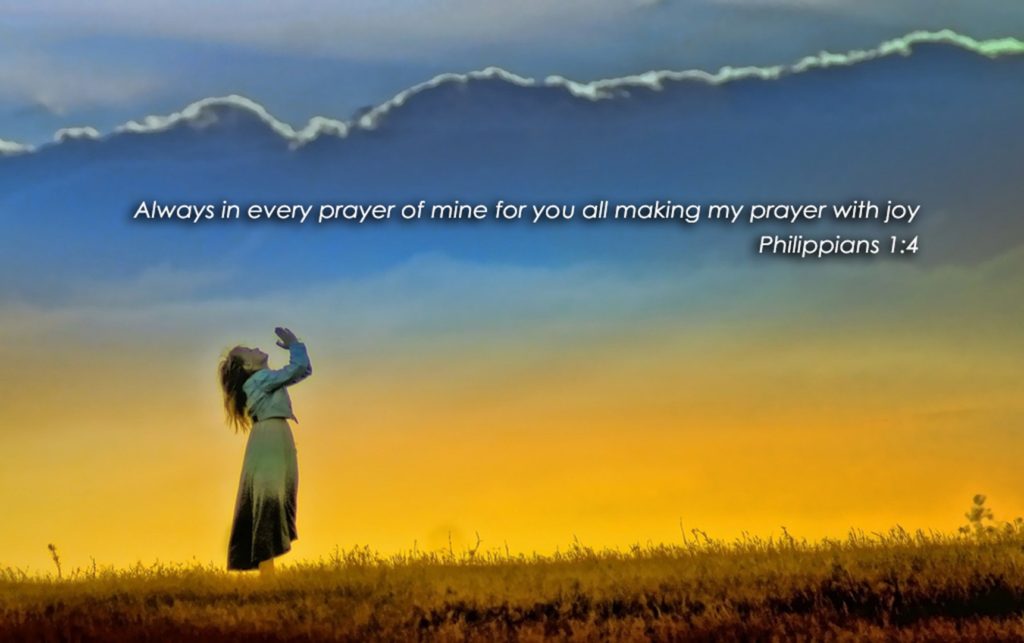 THANKFULNESS FOR BROTHERS AND SISTERS
Paul was in jail.
Paul was suffering.
Paul was currently, a missionary to Rome and those in the jail.
Paul needed the assistance of those outside the jail in order to survive.
Later, he talks about the support, and the lack of it, in this little book.
When he was moving around, he was a tent maker.
1 Thess 2: 7-10 (I got this reference, and some interesting commentary on Paul's self support from Dave Black Online. A very interesting commentary on this concept.)
What does all of this have to do with thankfulness for brothers and sisters?
Not only were they part of the fruit of his ministry, and often Paul speaks very lovingly about his spiritual children, they had been part of his support team.
Is there anyone that has impacted MY life for the gospel?
the young girl, Tina, that took me to her church when I was in grade school, which led me to asking Christ into my life.
All of the women that worked VBS at the methodist church that my grandmother attended.
Even the sunday school teachers at the Episcopal church I attended were part of my foundation.
The hymn writers that spoke of theological beauty
A priest that knew Jesus, and led me to follow the path of His voice
An ex nun(convent closed) that taught me about devotion time
An evangelist, Jerry, that preached a youth revival at a Methodist church in Pensecola Florida
Keith Green's ministry – and music
The leadership at the One Way House in Springfield, Ohio. And here is where I can start writing a lot of names!
My husband – who first started out as my Bible Study partner.
My small groups through the years
my Bible study authors through the years
Ministers that preached the gospel, and laid even deeper levels of foundations
a group of women that participated in a specific home school program – that continue to pray for each other.
men and women through my life that have touched my heart, and continue to be prayer partners in my times of needs – and I likewise to them.
Some folks I got to know in a nerdy athletic group that understand depression, and struggles, and honor my faith.
My school mates that remember me from way back when
some of my family, that love me.
My current small group in our home.
a group of facebook people that will raise their voices in prayer when I am struggling
I am thankful for so many of those that have gone before me in the Christian walk – and now are enjoying their eternal reward.
But what about NOW?
I have those that encourage me to write and paint for the Lord.
I am not the missionary I had thought I would be.
So, how does thanking someone for supporting me in my ministry apply to me?
everyone has a ministry!
everyone needs encouragement against the lies of the enemy
everyone can be a light on a hill, a beam in the darkness, a shelter in the storm
I have been blessed by many people in this regard!
As for missionary? I support several missions consistently, and others as the Lord leads.
It is beautiful to get a card in the mail saying thankyou. And, I know they are praying for me, even as I am praying for them.
A PARTNERSHIP IN THE GOSPEL!
1 Corinthians 12 talks about the body of Christ.
1 Cor 12:12 & 27
12 For as the body is one, and hath many members, and all the members of that one body, being many, are one body: so also is Christ.

27 Now ye are the body of Christ, and members in particular.
While I have not been SENT out to other parts of the world – yet – there are those that are pleased to allow me to partner with them in the gospel!
While I am here at home, I have the obligation to preach the gospel, and make disciples right here.
And those that come along side me, to pray with me, to encourage me, to possibly by my paintings, or my writings – they will be partnering with me in the gospel.
For those, I am grateful – and I make mention to my Father of them in prayer!
One of my favorite Bible verses:
Philippians 1:6
And I am sure of this, that he who began a good work in you will bring it to completion at the day of Jesus Christ.
Paul says
I
AM
SURE
OF
THIS!
Several versions translate it CONFIDENT!
Here's a few additional verses to confirm this promise:
Psalm 138:8
The LORD will fulfill his purpose for me; your steadfast love, O LORD, endures forever. Do not forsake the work of your hands.
1 Corinthians 1:8
He will sustain you to the end, so that you will be blameless on the day of our Lord Jesus Christ.
Romans 8:28
We know that all things work together for the good of those who love God: those who are called according to His purpose.
And another favorite:
Jeremiah 29:11-13
11 For I know the plans I have for you, declares the Lord, plans for welfare and not for evil, to give you a future and a hope.
12 Then you will call upon me and come and pray to me, and I will hear you. 1
3 You will seek me and find me, when you seek me with all your heart.
God begins the work in us, and as long as we have a heart towards Him, He will complete that work – to the day that we face Jesus Christ! Isn't that amazing? I've written about how salvation is a gift…not of ourselves – a gift from God. It is a gift from the moment we are drawn to Him, until the moment we see Him face to face!
Recently, I returned to my hometown for my highschool reunion. It heavily impacted me in gratitude, and conviction and in purpose for the future. I made a confession for cleansing about my past, and I was reminded of my first love. And, I have to be confident that HE that began this work in me WILL complete it, if I am yielded to HIS word, hand and Spirit.
PAUL'S PRAYER FOR HIS PARTNERS
Philippians 1:9-11
9 And it is my prayer that your love may abound more and more, with knowledge and all discernment,
10 so that you may approve what is excellent, and so be pure and blameless for the day of Christ,
11 filled with the fruit of righteousness that comes through Jesus Christ, to the glory and praise of God.
I want to break this down.
LOVE
it is the AGAPE love –
affection, good will, love, benevolence, brotherly love
Wikipedea gives a very good explanation of the Christian historical application of this word – Agape. In Christianity, it is considered the Love of God, or love that is loved like God loves.
Love abound – more and more
Holman Christian Bible – love will keep on growing.
NLT – love will overflow more and more
Amplified: 9 And this I pray, that your love may abound more and more [displaying itself in greater depth] in real knowledge and in practical insight,
I like overflowing…that fits with light and salt to the world.
Of course, our teaching on what love is comes from 1 Corinthians 13
1 John 4 teaches how we should grow in Love…because God is love!
And, to love is a commandment – THE commandment given by Jesus!
Mark 12:30-31
30 And you shall love the Lord your God with all your heart and with all your soul and with all your mind and with all your strength.' 31 The second is this: 'You shall love your neighbor as yourself.' There is no other commandment greater than these."
with or in all Knowledge and Discernment – what does this mean?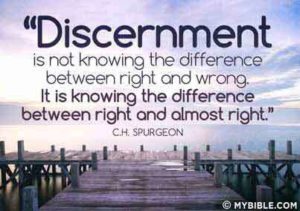 Strongs defines these words as:
Knowledge: the knowledge of things ethical and divine
Discernment _ perception, not only by the senses but by the intellect;
cognition, discernment – of moral discernment in ethical matters
King James translates discernment as judgement.
This hearkens in my mind back to the fear of the Lord is the beginning of wisdom.
Proverbs 9:10
The fear of the LORD is the beginning of wisdom: and the knowledge of the holy is understanding.
Proverbds 1:7
The fear of the LORD is the beginning of knowledge; fools despise wisdom and instruction.
To grow in the GodLike Love, overflowing, but not 'willy-nilly' – but with knowledge, understanding, and discernment.
Our loving actions are to be governed by our wisdom – gained by spending time getting to know the One we LOVE and are loved by.
God's love is unending – but it does have a time limit…we can choose to say no, and die without God.
God's love is unconditional – but we are to live to show our love in return. "If you love me, keep my commands"
We are not to love without boundaries – boundaries based in the wisdom of God.
Phil 1:10 so that you may approve what is excellent, and so be pure and blameless for the day of Christ,
this is WHY we are to love with discernment….
approve what is excellent!
1 Thes 5:21
but test everything; hold fast what is good.
Romans 2:18
1 John 4:1
And to be pure and blameless for the day of Christ!
Amos 5:14-15
14 Seek good and not evil, that you may live; And thus may the LORD God of hosts be with you, Just as you have said!
15 Hate evil, love good, And establish justice in the gate!
Micah 6:8
He has told you, O man, what is good; and what does the LORD require of you but to do justice, and to love kindness, and to walk humbly with your God?
I'm not saying that our salvation rests on our works…or our 'goodness'
Obviously, the Old Testament verses need to be taken in light of the New Testament grace and righteousness in Christ.
But, we are called to change!
Romans 12:1-2
1 I appeal to you therefore, brothers, by the mercies of God, to present your bodies as a living sacrifice, holy and acceptable to God, which is your spiritual worship.
2 Do not be conformed to this world, but be transformed by the renewal of your mind, that by testing you may discern what is the will of God, what is good and acceptable and perfect.
And Paul states that we are to be presented blameless – by Christ
1 Cor 1:4-8
4 I give thanks to my God always for you because of the grace of God that was given you in Christ Jesus, 5 that in every way you were enriched in him in all speech and all knowledge— 6 even as the testimony about Christ was confirmed among you— 7 so that you are not lacking in any gift, as you wait for the revealing of our Lord Jesus Christ, 8 who will sustain you to the end, guiltless in the day of our Lord Jesus Christ.
In fact, the rest of this passage says that very thing:
Phil 1:11 filled with the fruit of righteousness that comes through Jesus Christ, to the glory and praise of God.
What are the fruit of righteousness?
Isaiah 32:17
And the effect of righteousness will be peace, and the result of righteousness, quietness and trust forever.
James 3:17-18
But the wisdom from above is first of all pure, then peaceable, gentle, accommodating, full of mercy and good fruit, impartial, and sincere.
18 Peacemakers who sow in peace reap the fruit of righteousness.
Of course, Galatians 5 tells us the Fruit of the Spirit.
22 But the fruit of the Spirit is love, joy, peace, patience, kindness, goodness, faithfulness, 23 gentleness, self-control; against such things there is no law.
In a webpage Knowing Jesus – there is a compilation of 58 Bible verses about the fruit of righteousness.
Ephesians 5 gives us a 'simple' instruction for walking in love. I'm just going to share the first two verses:
1 Therefore be imitators of God, as beloved children.
2 And walk in love, as Christ loved us and gave himself up for us, a fragrant offering and sacrifice to God.
In case we forget/forgot – God has provided a definition of love for us in His word:
1 Cor 13
For comfort, in case all of this talk about choosing and choices is convicting:
The Bottom Line!
Ephesians 2:4-10
4 But God, being rich in mercy, because of the great love with which he loved us,
5 even when we were dead in our trespasses, made us alive together with Christ—by grace you have been saved—
6 and raised us up with him and seated us with him in the heavenly places in Christ Jesus,
7 so that in the coming ages he might show the immeasurable riches of his grace in kindness toward us in Christ Jesus.
8 For by grace you have been saved through faith. And this is not your own doing; it is the gift of God,
9 not a result of works, so that no one may boast.
10 For we are his workmanship, created in Christ Jesus for good works, which God prepared beforehand, that we should walk in them.
And I end this with my favorite verse in this section:
Philippians 1:6
6 Being confident of this very thing, that he which hath begun a good work in you will perform it until the day of Jesus Christ:
Combined with another favorite:
Romans 8:38-39
38 For I am persuaded, that neither death, nor life, nor angels, nor principalities, nor powers, nor things present, nor things to come,

39 Nor height, nor depth, nor any other creature, shall be able to separate us from the love of God, which is in Christ Jesus our Lord.
And here is my prayer for those that read this:
Phil 4:7
And the peace of God, which surpasses all understanding, will guard your hearts and your minds in Christ Jesus.
Here's a few extras!
https://www.pinterest.co.uk/pin/161988917825079202/
http://totallytots.blogspot.com/2011/06/in-my-heart-philippians-16.html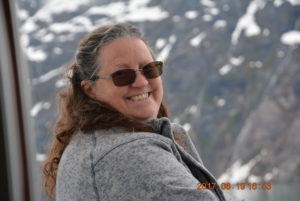 Thanks for joining me in this journey,
In His hands and under His wings,
~Christi
Ps 63:7 Because you are my help, I sing in the shadow of your wings.
"The Lord does not give me rules, but He makes His standard very clear.
If my relationship to Him is that of love, I will do what He says without hesitation.
If I hesitate, it is because I love someone I have placed in competition with Him, namely, myself." – from My Utmost for His highest
I want to thank
for the ability to search the Bible online.
Some artwork is from me – ChristArtist. It is copyrighted – by me. Please do not share it without my permission.
The same goes for my written work.
Some artwork is from ChristArt – not me! I have purchased a membership, and the art is copyrighted by them.
I'd love to hear what you think – please leave a comment!
Or choose to LIKE me on facebook, or other social media!
I'd love to stay in touch with you – we are working on email subscriptions…sign up!
Soon, we will have a gallery for the art I have created by the hand of God.
There are many organizations that support children and families. Here is one that we are blessed to be a part of. Please consider sponsoring a child – the life you change could be your own.
Please follow and like us: