This is going to be a very free flowing version of my typical thoughts on My One Word for the year.
Psalm 90:12
12 So teach us to number our days
that we may get a heart of wisdom.
It's been a while since I've written – My last post was August 15th – How Long Bitter? There are many reasons, excuses, and explainations. I'll try to share some.
Some things have messed up my timing…
Hurricane Irma – September 7th through the 14th in our area…hitting September 11th, very early in the morning. Many without power…but many were hit much worse, much harder, and much longer.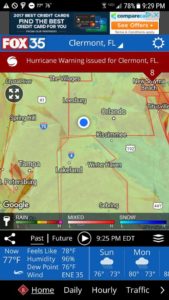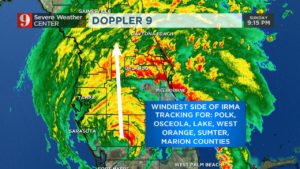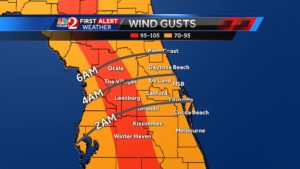 And we had company for the storm!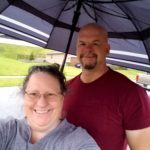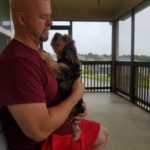 But, Irma messed up my birthday – though I got to see the Dali Museum. Sept 5th in St. Petersburg, FL.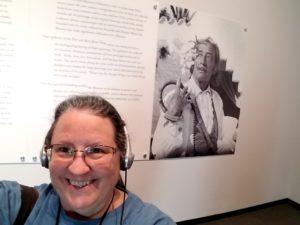 September 3, A friend came from Ohio, and enjoyed the Brooklyn Tabernacle Choir with us!
She video'd several parts of the program.
Tammy's Video on FB
Back to my birthday….Jim took me to Ft. Lauderdale to the hotel we were going to stay for my birthday week.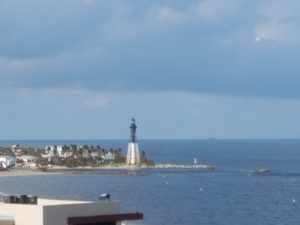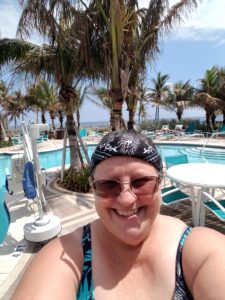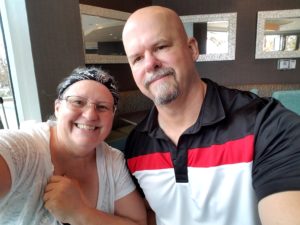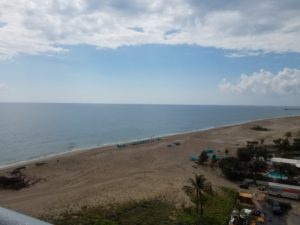 So, what's that I said about cancer? I touched on Cancer in my August 15th blog – How Long Bitter?
Gabriel has oral melanoma…and we do not know when his last days will be.
Before the Alaskan cruise, we were told to drop everything and start Gabriel on a radiation protocol. We could not see putting him through anesthesia, over and over, in addition to the radiology.
We chose to make the number of his days the best they could be with comfort management.
Jim is still fighting prostate cancer…and the trip to Ft. Lauderdale was so that I could drive to eliminate some stress so that he would be rested for his PET scan on Wednesday – 9/20.
That led to budgetary re-evaluation – and how to cut costs so that we could pay off Jim's initial HIFU in 2015, as well as various things we've incurred because of a lack of communication.
We needed to get our selves prepared for the possibility of needing to pay for another HIFU.
We have cut many things….lawn care, as much of the cable aspects as we can – Jim does work via the internet when home!…eating out…my travel.
Saturday, 9/23, we talked to the urologist that is caring for him, and found out that there was some unusual things that appeared in the PET scan.
1. no cancer evident in the pelvic/prostate region.
2. something showing up in the abdominal lymph glands.
We are headed to an oncologist.
We were encouraged that the urologist would have chosen to follow the same protocol we've followed…we've done things with reasonable wisdom, even though we've been ill informed at so many points on this journey.
Me – well,
I got an epidural for the horrible pain growing in my right leg…because that did not cost as much as the various alternative therapies that were helping. It did not work as well as I'd like,
therefore, I'm going to have another one, Wednesday, 9/27.
to cut costs, I have not replaced my glasses, because of the high cost of my specialized glasses.
to cut costs, I canceled my dear Carmen, who kept my house clean, even when I could not.
to cut costs, I canceled my gym membership – to the only gym with a pool – because I did not have the energy, nor the time, nor the ability physically to go and spend any time in the pool in relationship to the time it would take to get there, get dressed, swim/exercise, shower, dress and return home. And, an outdoor pool makes the electrolyte and sugar issues more serious, and I have concernes that I would not be able to drive myself home. After the last time I crashed in Ohio from a workout, I have concerns based in reality.
to cut costs, I cut down the medical and alternative treatments – the uncovered by insurance, and those with higher co-pays.
unfortunately, with the failed SI injection, I've been told to go back to the chiropractor. The chiropractor wants me to go back to the acupuncturist. The pain doc wants me to go to PT.
Pain comes and goes…but Irma really kicked up the fibro, the migraines, and the inflammation.
to cut costs, I've canceled Rhuematologists, UroGynocologists, Neurologists, and I have not even set up to see the Orthopedists for the recurring pain that I have not asked for help at this time. Even with insurance, multiple $20 visits, and then medicine, and then any other type of procedures adds up.
to cut costs, Choices of travel or not to travel have been hard…I've had to choose to NOT fly to Ohio to see my grandchildren this coming weekend.
to cut costs, I canceled my plans to serve with the women's ministry for the Bible study this fall,
to cut costs, I canceled my wednesday trip to church for choir practice.
to cut stress, I've tried to offer my services to drive Jim. I'm not sure that my presence driving Jim around makes any difference to his stress level…I encourage myself by the fact that he's not driving when he should be sleeping. Though, Monday nights and the lack of planning for travel(except when the world is sleeping) makes it difficult for me to help.
The right leg makes it difficult for me to help, though I thank God for cruise control!
With just the medical treatments, the gym membership, the housecleaner 2x a month, medicines, not including supplements for the few eplainations I have for my various issues, we came up with $2000 that I cost the family a month. Not including food.
It seems so little so late.
There are things for which the Christian is responsible.
Then there are some that are promises with conditions:
John 14:15-17
15 "If you love me, you will keep my commandments. 16 And I will ask the Father, and he will give you another Helper, to be with you forever, 17 even the Spirit of truth, whom the world cannot receive, because it neither sees him nor knows him. You know him, for he dwells with you and will be in you.
Matthew 6:14-15
14 For if you forgive others their trespasses, your heavenly Father will also forgive you, 15 but if you do not forgive others their trespasses, neither will your Father forgive your trespasses.
Mark 6:5-6
5 And he could there do no mighty work, save that he laid his hands upon a few sick folk, and healed them.
6 And he marvelled because of their unbelief. And he went round about the villages, teaching.
I need God to rise up and intervene in my life, my heart, my mind, my marriage, my family, my church, my community, my country, MY WORLD!
I want to walk in the Power that is supposed to be given to each and every child of God…and yet, there are the stories of those with the talents…
Matthew 25:14-30
And the verse that haunts me is this:
30 And cast the worthless servant into the outer darkness. In that place there will be weeping and gnashing of teeth.'
Similarly:
Matthew 5:13
"You are the salt of the earth. But if the salt loses its saltiness, how can it be made salty again? It is no longer good for anything, except to be thrown out and trampled underfoot.
I am working out my own salvation with fear and trembling….
Philippians 2:12-18
12 Therefore, my beloved, as you have always obeyed, so now, not only as in my presence but much more in my absence, work out your own salvation with fear and trembling, 13 for it is God who works in you, both to will and to work for his good pleasure.

14 Do all things without grumbling or disputing, 15 that you may be blameless and innocent, children of God without blemish in the midst of a crooked and twisted generation, among whom you shine as lights in the world, 16 holding fast to the word of life, so that in the day of Christ I may be proud that I did not run in vain or labor in vain. 17 Even if I am to be poured out as a drink offering upon the sacrificial offering of your faith, I am glad and rejoice with you all. 18 Likewise you also should be glad and rejoice with me.
Today, Gabriel is showing signs of happiness, playfulness, and energy – in spurts.
Today, we were visited by the insurance person, that inspected our home for hurricane damage.
Today, we will host the small group in our home…and Jim will leave at 9pm and drive almost to Ft Lauderdale for a 9 am meeting.
Today, I struggle with the lack of answers to prayers…the lack of wisdom…the lack of understanding…the lack of knowing which way to turn.
Today, I struggle with doubts, and fear…of various things that I know, or should know that God has in control.
Today, I struggle with the law of free will…that of mine that causes my own hurt, that of others that cause me and mine hurt, that of those I love that I see following a path of destruction.
But, also, today – I am answering another command of Christ…
Matthew 6:25-34
Be Anxious for nothing….
Philippians 4:6-7
6 Be anxious for nothing, but in everything by prayer and supplication, with thanksgiving, let your requests be made known to God; 7 and the peace of God, which surpasses all understanding, will guard your hearts and minds through Christ Jesus.
Easier said than done…but I have another promise:
Philippians 4:13
13 I can do all things through him who strengthens me.
This verse, in context, is very convicting.
And, the fact that I'm finding such comfort and conviction in Philippians just confirms that I need to get back and busy with my Itty Bitty Bible Study on Philippians!
Philippians 1:1-2
Philippians 1:3-11
I've been focusing upon what God would have me do…what talents I'm supposed to focus upon, and how wasting my time, energy, finances on other things is just wasting the talents he has given me.
There are so many things that have happened in this past month that have been horribly depressing, hilariously funny, honorably amazing.
The one thing that I cannot shake is that I need to continue to move forward into a deeper relationship with God.
One that is similar to Peter, Paul, Mary(yes, I did that on purpose), Ruth, and so many others in the Word and in our Christian World that walk with the presence of the Lord.
This is my prayer.
And, here is a song that we heard the Brooklyn Tabernacle Choir sing, and one that I just sang with the choir here at church. There are many storm songs I could sing…but this one is the one that is really speaking to me right now!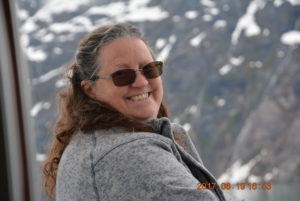 Thanks for joining me in this journey,
In His hands and under His wings,
~Christi
Ps 63:7 Because you are my help, I sing in the shadow of your wings.
"The Lord does not give me rules, but He makes His standard very clear.
If my relationship to Him is that of love, I will do what He says without hesitation.
If I hesitate, it is because I love someone I have placed in competition with Him, namely, myself." – from My Utmost for His highest
I want to thank
for the ability to search the Bible online.
Some artwork is from me – ChristArtist. It is copyrighted – by me. Please do not share it without my permission.
The same goes for my written work.
Some artwork is from ChristArt – not me! I have purchased a membership, and the art is copyrighted by them.
I'd love to hear what you think – please leave a comment!
Or choose to LIKE me on facebook, or other social media!
I'd love to stay in touch with you – we are working on email subscriptions…sign up!
Soon, we will have a gallery for the art I have created by the hand of God.
There are many organizations that support children and families. Here is one that we are blessed to be a part of. Please consider sponsoring a child – the life you change could be your own.
Please follow and like us: