My thoughts for the Itty Bitty Bible Study group on Facebook. (join if you'd like to get these in fb!) The conversation started Monday, February 5th.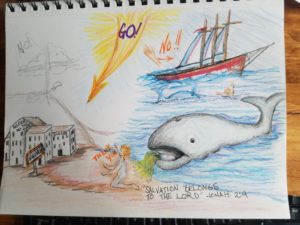 YET 40 DAYS AND NINIVEH SHALL BE OVERTHROWN!
NLT says DESTROYED
CSV says DEMOLISHED
I admit that I don't know greek or hebrew, therefore I rely on Strongs, Vines or other references.
The BlueLetterBible has this to say about this word:
hâphak, haw-fak'; a primitive root; to turn about or over; by implication, to change, overturn, return, pervert:—× become, change, come, be converted, give, make (a bed), overthrow (-turn), perverse, retire, tumble, turn (again, aside, back, to the contrary, every way).
There's one word here that gets my attention…RETURN…and BLB's Bible usage shows this:
to turn, overthrow, overturn

(Qal)

to overturn, overthrow
to turn, turn about, turn over, turn around
to change, transform

(Niphal)
to turn oneself, turn, turn back
to change oneself
to be perverse
to be turned, be turned over, be changed, be turned against
to be reversed
to be overturned, be overthrown
to be upturned

(Hithpael)

to transform oneself
to turn this way and that, turn every way
I can't help but see those as words that could, in English, be used for repentance!
Jonah3:5
5 And the people of Nineveh believed God. They called for a fast and put on sackcloth, from the greatest of them to the least of them.
To me, this is one of the greatest evidences that it is NEVER too late to repent and turn to GOD! GOD HAD PRONOUNCED JUDGEMENT! and He heard their cry! Isn't that exciting???!!!
EVEN THE KING REPENTED! There's hope for the government leadership of any country!
Jonah 3:6-9
6 The word reached the king of Nineveh, and he arose from his throne, removed his robe, covered himself with sackcloth, and sat in ashes. 7 And he issued a proclamation and published through Nineveh, "By the decree of the king and his nobles: Let neither man nor beast, herd nor flock, taste anything. Let them not feed or drink water, 8 but let man and beast be covered with sackcloth, and let them call out mightily to God. Let everyone turn from his evil way and from the violence that is in his hands. 9 Who knows? God may turn and relent and turn from his fierce anger, so that we may not perish."
Jonah 3:10
10 When God saw what they did, how they turned from their evil way, God relented of the disaster that he had said he would do to them, and he did not do it.
Oh Thank God for being a merciful God!
Here, I'm going to compare myself to the Ninevites…I have never been that sinful…so, that helps me to know that NO MATTER HOW BADLY one is going the wrong way – GOD WILL HEAR THE PRAYER OF REPENTANCE!
My story –
While I was in the hospital, I attended church. I have no idea why, as I look back, other than God was keeping my heart warm…I was keeping it lukewarm! Friends would come and take me to church and I can see the little chapel that help the church services in my mind's eye. I don't remember if I spent time in the word…I'm sure that would have brought about much needed repentance, but, I just don't remember it. In fact, I have not much memory of what transpired during those times in the hospital.
In the Psych Ward, I was the only female, dressed in men's PJ's with nothing on under (so I could not harm myself with my undergarments, I think). I know I talked about Jesus, and I'm appalled now as to what kind of witness I was(not). I know that there were times that I was talking about Jesus, I believed in Him, still, and I considered myself a follower of Christ. I believed I was good enough, I suppose. I had not turned my heart back to the Lord yet. I had not chosen to obey. My life had been changed from being a sailor to being a civilian. Even so, in the face of this 'judgement' or consequence upon my life, I did not repent, or turn around. I just accepted this discharge from God's hand as inevitable.
There is a principle that repentance brings about evidences. There was no evidence of repentance in my life. I am saddened when I look back upon my life at that point.
THE KING of Nineveh heard the words of Jonah and declared a fast! in sackclothes and ashes! HE showed evidences of repentance!
John the Baptist prepared the way for Jesus' ministry by saying:
Matthew 3:2-3 New King James Version (NKJV)
2 and saying, "Repent, for the kingdom of heaven is at hand!" 3 For this is he who was spoken of by the prophet Isaiah, saying:

"The voice of one crying in the wilderness:
'Prepare the way of the Lord;
Make His paths straight.'"
The Lord spoke to Solomon:
2 Chronicles 7:14 King James Version (KJV)
14 If my people, which are called by my name, shall humble themselves, and pray, and seek my face, and turn from their wicked ways; then will I hear from heaven, and will forgive their sin, and will heal their land.
verse 14 is a promise that follows God's judgement in verse 13:
2 Chronicles 7:13-14 King James Version (KJV)
13 If I shut up heaven that there be no rain, or if I command the locusts to devour the land, or if I send pestilence among my people;
14 If my people, which are called by my name, shall humble themselves, and pray, and seek my face, and turn from their wicked ways; then will I hear from heaven, and will forgive their sin, and will heal their land.
God gave Cain an opprtunity to repent:
Genesis 4:6-7 English Standard Version (ESV)
6 The Lord said to Cain, "Why are you angry, and why has your face fallen? 7 If you do well, will you not be accepted? And if you do not do well, sin is crouching at the door. Its desire is contrary to you, but you must rule over it."
Instead of turning, Cain took the life of his brother Abel …the first murder.
Then, he lied to God…an even greater sin, and he was cast away from his family.
These were evidences to the contrary of repentance.
When God came walking through the Garden, he called out to Adam and Eve. Where are you?
Adam confessed his nakedness – but not his sin. When given a chance to repent, he points his finger to Eve AND God!
Genesis 3:12 The man said, "The woman whom you gave to be with me, she gave me fruit of the tree, and I ate."
They were cast out of the garden.
We're no better:
Romans 3:23 English Standard Version (ESV)
23 for all have sinned and fall short of the glory of God,
BECAUSE:
Isaiah 64:6 King James Version (KJV)
6 But we are all as an unclean thing, and all our righteousnesses are as filthy rags; and we all do fade as a leaf; and our iniquities, like the wind, have taken us away.
Peter announced on the day of Pentecost that repentance is part of the salvation process:
Acts 2:38 English Standard Version (ESV)
38 And Peter said to them, "Repent and be baptized every one of you in the name of Jesus Christ for the forgiveness of your sins, and you will receive the gift of the Holy Spirit.
Got questions has a great article on Repentance and Salvation!
Through the death, burial and resurrection of Jesus Christ…we have a promise!
1 John 1:5-10
5 This is the message we have heard from him and proclaim to you, that God is light, and in him is no darkness at all. 6 If we say we have fellowship with him while we walk in darkness, we lie and do not practice the truth. 7 But if we walk in the light, as he is in the light, we have fellowship with one another, and the blood of Jesus his Son cleanses us from all sin. 8 If we say we have no sin, we deceive ourselves, and the truth is not in us. 9 If we confess our sins, he is faithful and just to forgive us our sins and to cleanse us from all unrighteousness. 10 If we say we have not sinned, we make him a liar, and his word is not in us.
1 John 2: 1- 6
2 My little children, I am writing these things to you so that you may not sin. But if anyone does sin, we have an advocate with the Father, Jesus Christ the righteous. 2 He is the propitiation for our sins, and not for ours only but also for the sins of the whole world. 3 And by this we know that we have come to know him, if we keep his commandments. 4 Whoever says "I know him" but does not keep his commandments is a liar, and the truth is not in him, 5 but whoever keeps his word, in him truly the love of God is perfected. By this we may know that we are in him: 6 whoever says he abides in him ought to walk in the same way in which he walked.
That last verse is speaking of evidences of repentance…walking in the same way Jesus walked…or at least trying to!
Dear James lets us know that:
James 5:14-16 English Standard Version (ESV)
14 Is anyone among you sick? Let him call for the elders of the church, and let them pray over him, anointing him with oil in the name of the Lord. 15 And the prayer of faith will save the one who is sick, and the Lord will raise him up. And if he has committed sins, he will be forgiven. 16 Therefore, confess your sins to one another and pray for one another, that you may be healed. The prayer of a righteous person has great power as it is working.
REPENTANCE!
DELIVERANCE FROM JUDGEMENT!
GOD HEARS US!
These are the points that Jonah 3 speaks to me.
Have you recognized that your sins get in the way of your relationship with the Lord Jesus Christ?
Have you repented of your sins, put them under the blood of Jesus Christ, and asked Him to be the Lord of your life?
Got Questions has a great explanation on how to do just this, and know that you will spend eternal life with Jesus!
To be honest, while I know that my initial salvation was in 1969, in a little church across the street from my house, there have been other times in my life that I needed to repent of my path, and turn again to Christ. I didn't get RE-saved – I just RE-dedicated my life to Christ. In my life, at least, repentance isn't a one time deal! It's a daily deal, sometimes hourly, do I dare admit there are times that it's minute by minute? If we turn our hearts towards the Lord…well, I'll let Isaiah say it!
Isaiah 55:6-7 King James Version (KJV)
6 Seek ye the Lord while he may be found, call ye upon him while he is near:
7 Let the wicked forsake his way, and the unrighteous man his thoughts: and let him return unto the Lord, and he will have mercy upon him; and to our God, for he will abundantly pardon.
And this beautiful promise:
Isaiah 55:1-3 King James Version (KJV)
55 1 Ho, every one that thirsteth, come ye to the waters, and he that hath no money; come ye, buy, and eat; yea, come, buy wine and milk without money and without price.
2 Wherefore do ye spend money for that which is not bread? and your labour for that which satisfieth not? hearken diligently unto me, and eat ye that which is good, and let your soul delight itself in fatness.
3 Incline your ear, and come unto me: hear, and your soul shall live; and I will make an everlasting covenant with you, even the sure mercies of David.
AND WE CAN BELIEVE:
Lamentations 3:22-23 English Standard Version (ESV)
22 The steadfast love of the Lord never ceases;[a]
his mercies never come to an end;
23 they are new every morning;
great is your faithfulness.
here's some prayer and some comfort!
Create in me a clean heart
Next – Jonah 4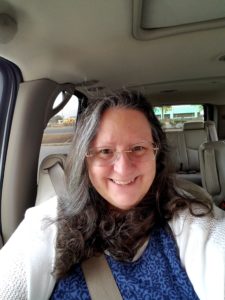 Thanks for joining me in this journey,
In His hands and under His wings,
~Christi
Ps 63:7 Because you are my help, I sing in the shadow of your wings.
"The Lord does not give me rules, but He makes His standard very clear.
If my relationship to Him is that of love, I will do what He says without hesitation.
If I hesitate, it is because I love someone I have placed in competition with Him, namely, myself." – from My Utmost for His highest
Copyrights and Legal-eze
There are many organizations that support children and families. Here are ones that we are blessed to be a part of. Please consider sponsoring a child – the life you change could be your own.
Please follow and like us: